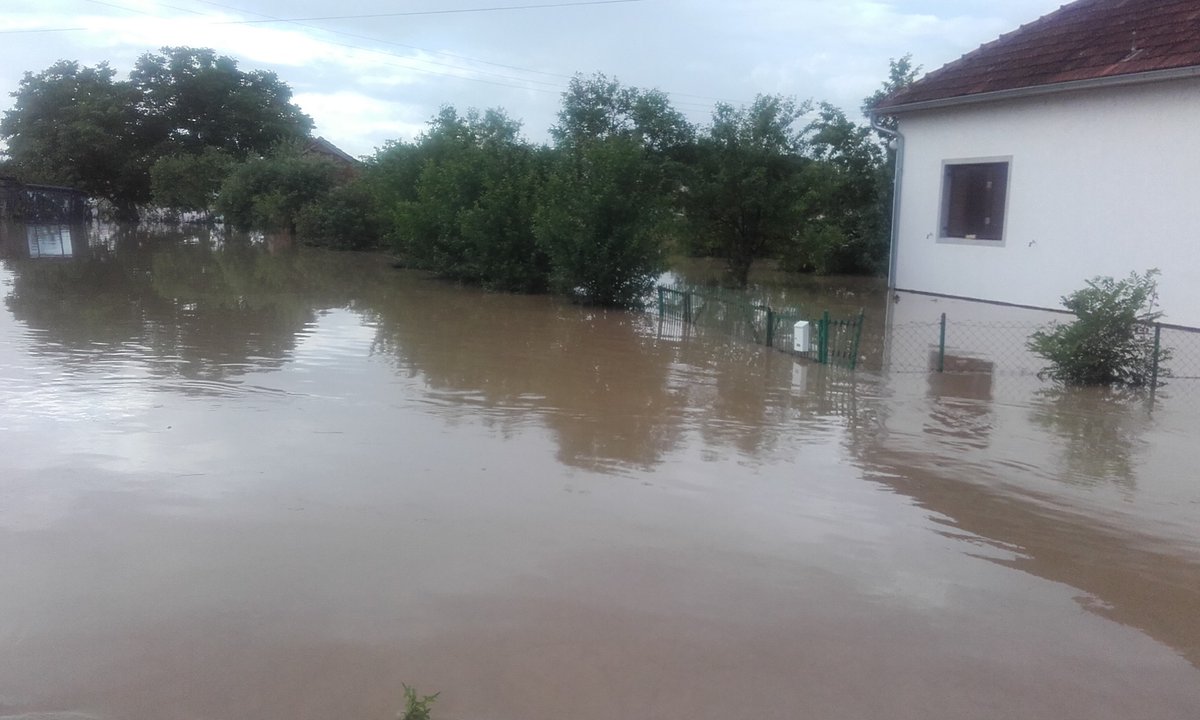 The damage caused by floods in central and western Serbia was minimal, said Prime Minister Ana Brnabic. At the same time, even pro-government media report on "catastrophe", while opposition claims that Serbian systems against the floods are "medieval".
"The damage was minimal, taking into account how much rain has fallen", Brnabic told Radio-television of Serbia late on Tuesday.
The Premier promised that the citizens whose property was damaged would receive reimbursements, adding that she was "very satisfied with how much has been done" with regard to damage control systems. "Every cent we have invested has paid off", she claimed.
However, tabloids and other pro-government press report in today's editions that the damage was significant, to say the least. The tabloid Informer claims on its front page that the cost of the damage was 25 million euros. The floods have damaged 769 houses, 160 roads and 51 bridges. It also reports that some 3000 hectares of fields have been flooded in last several days.
Kurir reports about a "catastrophe" and that the "people cannot sleep, they are afraid of drowning".
According to Vecernje novosti daily, the damage in the municipality of Dragacevo was "enormous", while Politik's headline was "big damage".
Nevertheless, the PM has insisted that she was satisfied with how the damage control system has performed, recalling the 2014 and 2015 investments. Brnabic promised that the government would provide financial assistance for the citizens whose property was damaged.
The opposition Popular Party (NS) led by former foreign minister Vuk Jeremic has warned that government's assistance could become the tool for both "political blackmails" and a campaign of the ruling Serbian Progressive Party (SNS) "as it has happened many times".
The ruling party, according to NS, has introduced a medieval patronizing over the municipalities, as well as a "medieval way of life". "Just like in the middle ages, life near river depends on looking at the sky".
Both opposition and media stress the responsibility of the municipalities' leaderships. All of them consist of SNS representatives. SNS leader is Serbian President Aleksandar Vucic./ibna