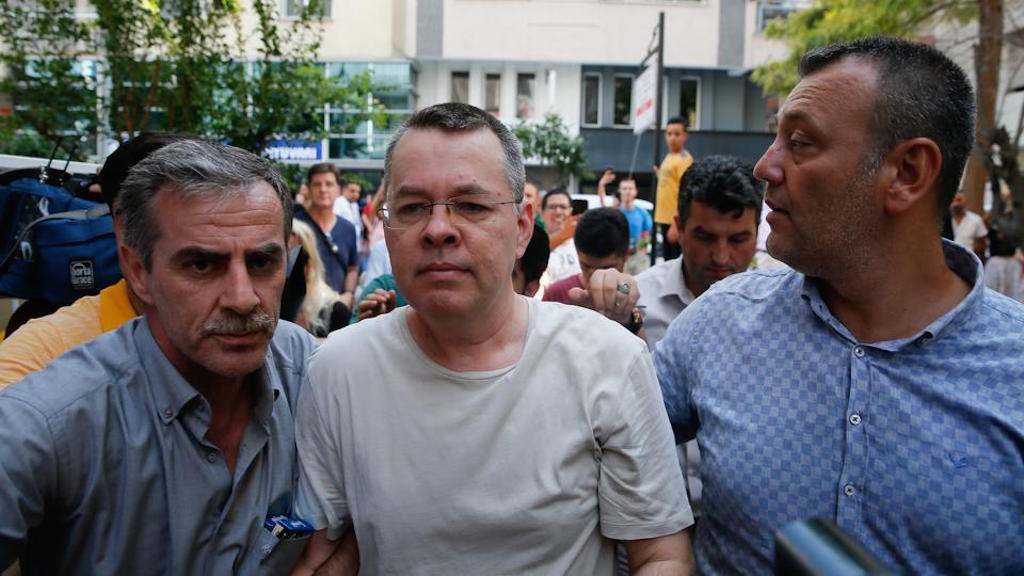 The widely known trial of the American the evangelical pastor, Andrew Brunson resumes today in Izmir, Western Turkey amid frozen relations between Washington and Ankara. The former is still hopeful that terror-related and espionage charges against the U.S. pastor might be dropped at last.
"Brunson's charges include spying for the PKK — listed as a terrorist group by both the U.S. and Turkey — and the Fetullah Terrorist Organization (FETO), the group behind the defeated coup attempt in Turkey of July 2016", Anadolu reminds readers.
Already, the case has been the cause of a deep rift in American-Turkish ties. Asli Aydintasbas, a prominent Turkish journalist and senior fellow at the European Council on Foreign Relations who spoke to Al-Monitor about the Brunson trial said: "During one of the worst periods in Turkish-American relations, this twisted and tragic saga has led to a thaw, with some level of communication between US and Turkish security agencies." "Ankara never really expected Washington to come forth in the way it has, with President Trump and the Hill making it clear that they won't let this slip. There was a real fear in Ankara that if it started screaming blue murder that nobody would pay attention and just pad along to the next Saudi-sponsored oil and gas conference, leaving Turkey completely isolated", the journalist has added.
Brunson had been held for a year in prison and under house arrest since July.
Friday's hearing "comes amid a burgeoning alignment between Washington and Ankara over Jamal Khashoggi, the dissident Saudi journalist who is feared to have been murdered by a Saudi hit squad in the kingdom's consulate in Istanbul", Al-Monitor reads.
Although his release during today's trial is a possibility, until yesterday Turkish officials had not yet reached a definitive decision leading many to think that since things are so fluid still, the good scenario could fall through…. / IBNA