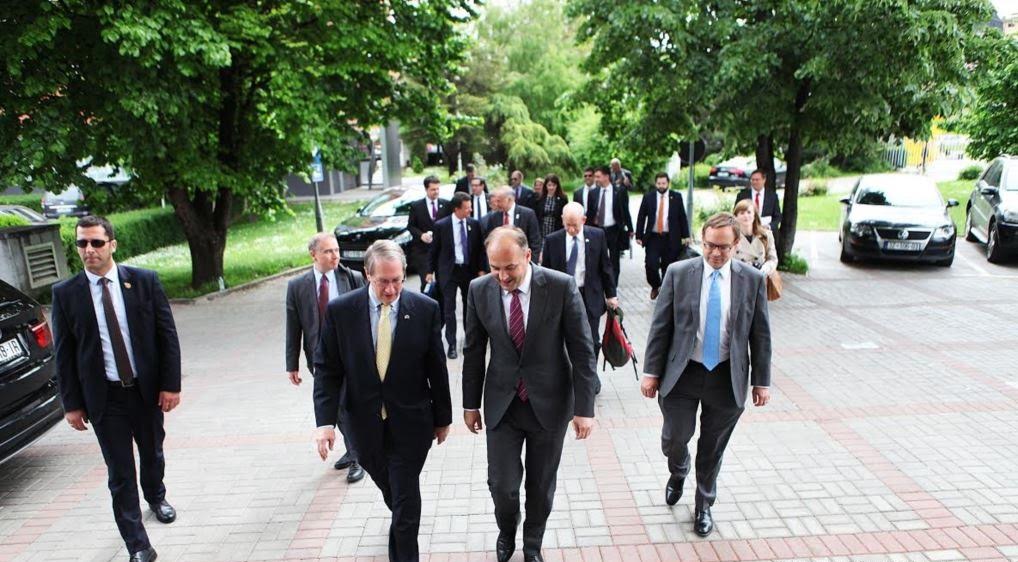 The recent developments in the region and Russia's attempts to have an influence in the Balkans were the main topics of discussing during today's meeting between a delegation of US congressmen, Kosovo's Foreign Minister, Enver Hoxhaj and Prime Minister Isa Mustafa.
The meeting discussed the obstacles that Russia is creating in the Balkans in order to mine the Euro Atlantic integration path, IBNA reports.
The sides have also discussed about other anti-western influences in the Balkans and the fight against extremism.
Kosovo's Foreign Ministry announced that minister Hoxhaj said that "Kosovo is committed in the process of the normalization of relations with Serbia through the dialogue mediated by international partners".
Minister Hoxhaj has also talked about the bilateral relations with the United States and the role of the USA in the consolidation of the state of Kosovo.
The US Congress delegation is visiting Kosovo following a visit in FYROM and Albania. This delegation is holding this visit at a time when snap elections have been declared in Kosovo, as a result of the government being overthrown through a no confidence vote in Parliament. /balkaneu.com/