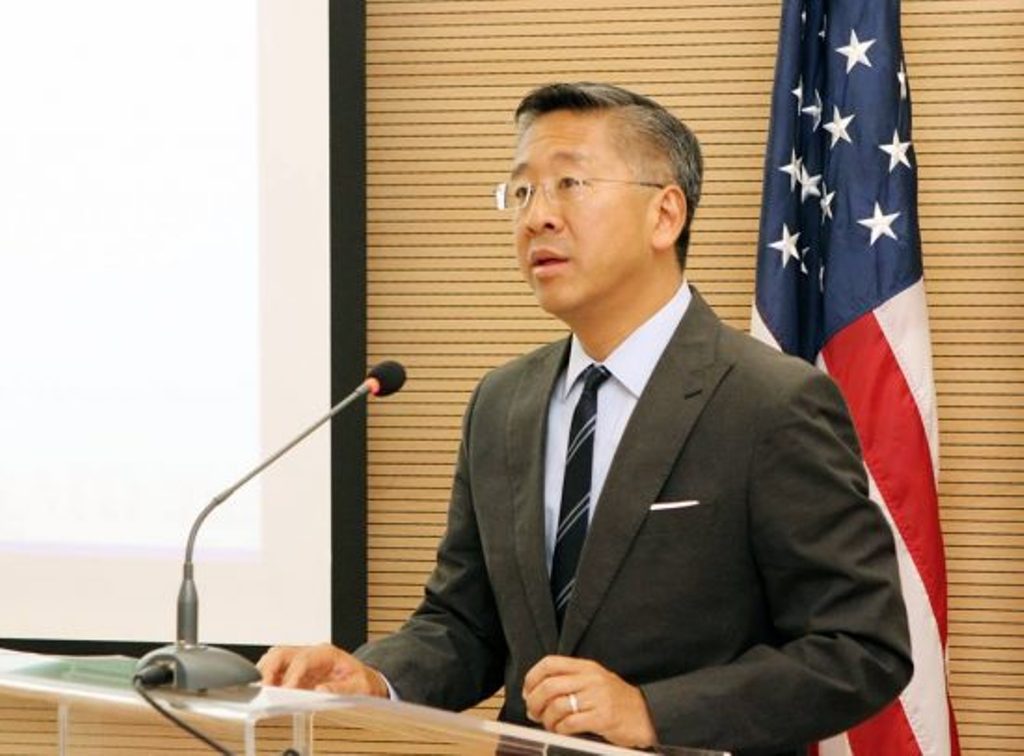 The latest index of Confidence (ABI) published by the American Chamber of Commerce in Tirana, resulted to be pessimistic judging by the responses provided by its members.
The US ambassador to Tirana, Donald Lu has reacted about this situation.
"I am disappointed by the fact that the Index of the American Chamber of Commerce in 2017 has registered a slight fall from 43.78 in 2016 to 42.45", the ambassador addressed to the members of the Chamber.
"As it's been the case in previous years too, for 2017, ABI reflects the constant discontent with a number of important indicators of the climate of business, particularly concerning the level of taxes, bureaucracy of the government, dishonest competition, problems in finding qualified staff and corruption.
The survey also indicates that the confidence of the members has improved in several areas, including the demand for goods and services, power supply and the situation with the justice system", the ambassador said.
Meanwhile, the ambassador added that the slight drop of the Index this year confirms that there's still a lot to do in order to improve the business climate. /balkaneu.com/