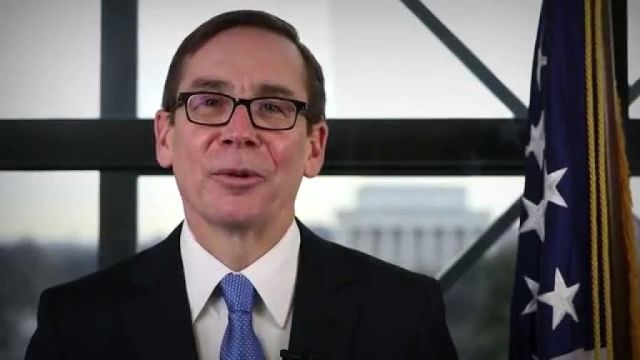 Skopje, February 5, 2015/Independent Balkan News Agency
By Naser Pajaziti
The newly appointed US ambassador, Jess Baily is expected to arrive to Skopje next week. Through a video message, he has greeted the citizens of the country in the Slav-Macedonian, Albanian and English language, stressing that he will be committed to support this country in the aspect of reforms and Euro Atlantic integration.
"I'm Jess Baily, the new US ambassador. It's an honor for me and my family to be in Macedonia for the next few years. The United States and Macedonia have been building a dynamic partnership for more than 20 years. I intend to strengthen our relationship and to help Macedonia fulfill its potential, as a vibrant, multiethnic and prosperous democracy fully integrated in the Euro-Atlantic community", declared ambassador Jess Baily.
Mr. Baily comes to FYR Macedonia with a rich diplomatic career of 29 years, serving as an American diplomat in Europe, Middle East, Africa and Asia.
Before his arrival to Skopje, ambassador Baily faced criticism by authorities in Skopje, because in his speech in the American senate, following his nomination as ambassador, he had declared that FYROM has a "Slav majority population and Albanians". The fact that he considered the majority of population to be Slav, sparked reactions from authorities and media in the country, while current ambassador, Paul Wohlers was called for explanations at the Foreign Ministry to Skopje. Ambassador Wohlers declared that the statement had been a mistake and that USA will not change their policy on this country, expressing his regards for the identity of the majority population. /ibna/