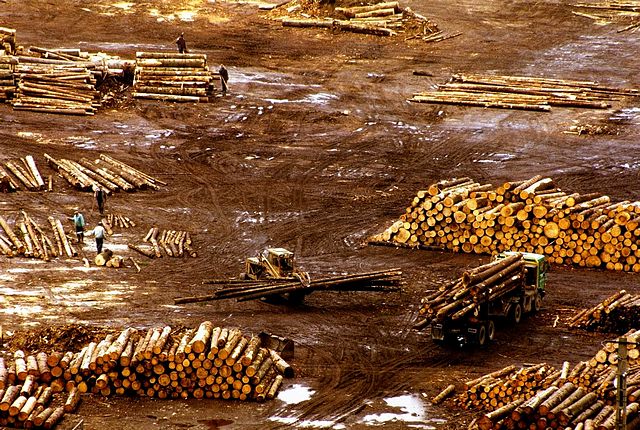 By Daniel Stroe – Bucharest
The owner of a forest could clear the whole terrain in order to build hotels, hostels, bars, pools and spas in tourism related activities, according to a series of amendments submitted by 38 lawmakers, but which critics say they pave the way to ample deforestation in a country where such illegal practices have proven to be very profitable, but which may spiral out of control.
The amendments are signed by a group of 38 MPs of whom ten are forest owners which raises the possibility of conflict of interest. Basically, the amendments say that, for business developing purposes, the forestry land will be considered intravillage land and be exempt from deforestation ban which apply to woods outside inhabited areas.
All the legislative changes have been submitted without any prior public debate, as it usually happens with many such initiatives in Romania. The 38 lawmakers also say that, regardless of the surface, the forestry land can be 100 % turned into intravillage land and thus entirely cleared.
The lawmakers say their proposal come to support investment in the mountain tourism. "I want this country to turn into a tourist attraction since we are not an industrialized country. If we have no agriculture and no tourism, woe us! Let's do as French, Germans and Belgians who built without any legal limits, as it is our case. Maybe I want to build a resort, I will go with my family there not for one day, but for a week, and spend money there" social-democrat lawmaker Catalin Radulescu, the amendments initiator, vaguely explained, as quoted by gandul.info
But their controversial proposal is not endorsed by the Ministry of Water and Forrest, with minister Doina Pana pointing out the forestry regime will remain as strict as it has been so far. As the media broke the news, the lawmakers backed down and said there should be some limits to the surface to be deforested and argued the amendments should be submitted to a public debate in order to strike a balance between economic development and environmental protection.
But in Romania, deforestation is almost out of control. According to a report last fall by Romania's Court of Accounts, about 366,000 hectares of forest has been illegally cleared over the past two decades, with damage amounting to more than 5 billion Euros. Another report by Greenpeace says more than 3 hectares of woods are cleared every hour, with reforestation costs going up to 3 million Euros for 700 hectares. The government says it is looking into the possibility to use EU funds to create joint mobile teams of rangers, gendarmes and policemen to protect forests across the country.