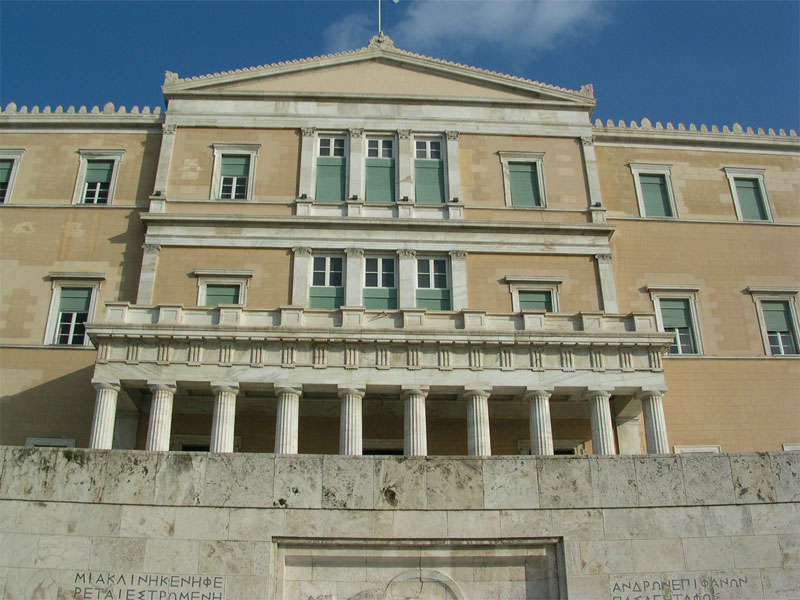 Review by Christos T. Panagopoulos –
An amendment to suspend state funding to political parties on condition was passed by wide majority in Parliament early on Wednesday morning.
Of a total of 269 deputies, 235 voted yes – the parties of New Democracy (ND), PASOK, and SYRIZA – while 34 deputies from Independent Greeks, the Communist Party of Greece, three independent deputies, and SYRIZA deputy, Zoe Konstantopoulou, voted "present".
Those absent from Parliament included Prime Minister Antonis Samaras, Infrastructure, Transport and Networks Minister Michalis Chryssochoidis, and deputies from other parties; Golden Dawn (Chryssi Avghi) walked out before the vote.
According to the new law, state funding will be suspended if the leadership or one-fifth of the deputies of a party are prosecuted on grounds of being a criminal organisation or acting like terrorists. This act requires a roll-call vote in Parliament and the absolute majority of MPs, or 151 votes.
Source: AMNA
You may also read:
Greek Parliament to decide funding suspension over political parties, Tuesday, 22 October 2013