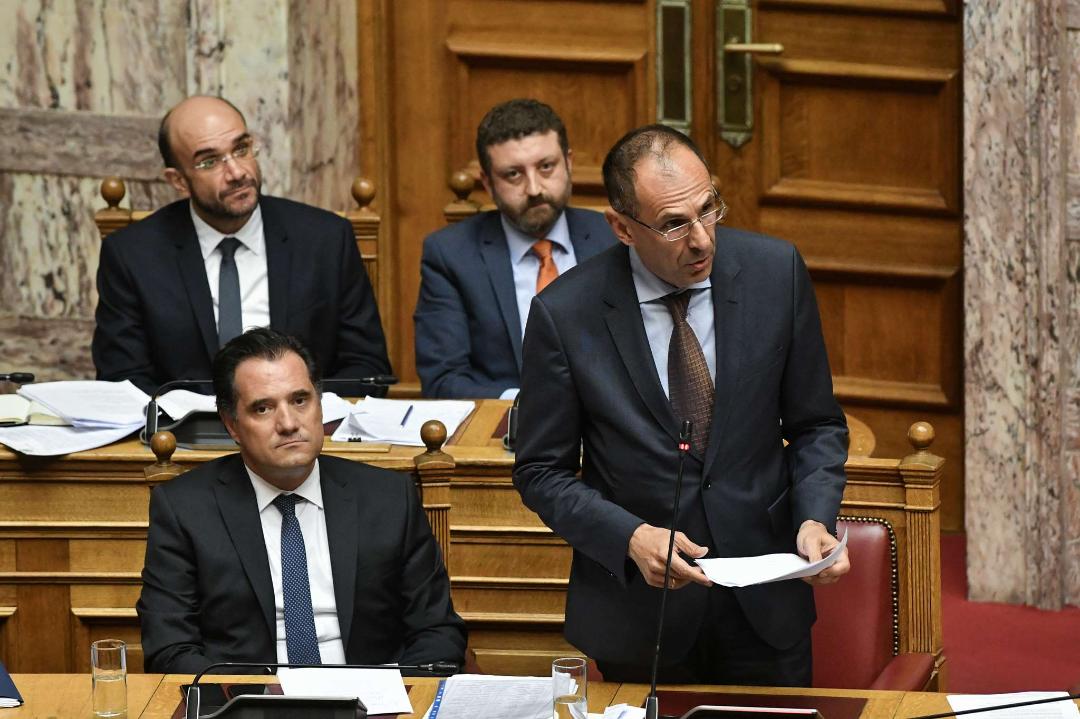 The political conflict in the Greek Parliament reached its vertex on the occasion of a bill submitted as an emergency and as a result of a new amendment which establishes changes in the criteria for appointing a new National Intelligence Service (NIS) commander. KINAL and KKE left the debate protesting the procedure, with the discussion heating up.
According to the amendment in question, the appointment of a NIS commander requires the possession of a University degree from a domestic or foreign University, or at least ten-year professional experience. Under the previous arrangement, the NIS Commander was required to hold a university degree and administrative experience, but new modification makes the second criterion sufficient on its own.
SYRIZA spoke of a "prime ministerial scandal". "Is someone forcing you to be humiliated like this and to not proceed to another choice that abides by the law? Why are you humiliating NIS and the government in the eyes of the entire international community?" the main opposition's parliamentary spokesman stated, calling on the prime minister to withdraw the amendment.
SYRIZA's officer in-charge, G. Ragoussis, accused K. Mitsotakis of "ending up changing – ex post – the law, instead of replacing NIS's illegitimate Commander he himself had appointed". "Who forces him to commit this scandalous legislative change? Who is "holding" him?" he wondered.
The Minister of State, G. Gerapetritis defended the government's ability to establish conditions in order to act in the public interest's and the national security's favor, while endorsing the amendment by declaring that the qualifications required by a commander have not changed at all. He argued that there was no retroactivity to the provision and that the qualifications were set so that a new commander will be appointed. "Everything will be judged based on the results," the New Democracy MP stated, while accusing SYRIZA of raising national security issues in parliament in a rather provocative tone.
"We will tolerate neither procedures nor political choices that send society the wrong message. They appoint 'our people' by adapting the law to our choices, not the other way around," KINAL spokesman V. Kegkeroglou said, calling for a withdrawal. KKE talked about a tailor-made law.
It should be noted that the choice of P. Kontoleon for the position of NIS commander had caused tensions already since last month, when it became known. As the main opposition wholesomely complianed, he had neither formal qualifications nor a recognized degree, whereas he had also served as chief executive at security services companies. Indeed, Al. Tsipras had asked the prime minister if he intends to change the law on August 6, with Mitsotakis assuring that "no law will change". /ibna