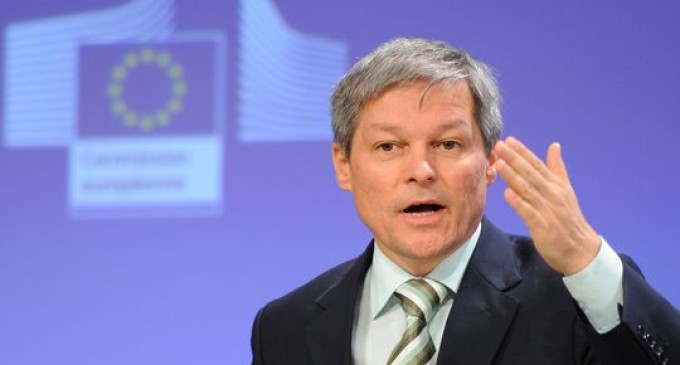 Bucharest, November 17, 2015/Independent Balkan News Agency 
By Irina Stoica
A new Prime Minister, a Government that has just started the showdown in Parliamentary commissions and a governing programme that must be both realistic, ambitious and apparently harmless to the big interests of the political class. That's this week's menu in Bucharest, and hopes are high that is doesn't turn into a political carnage.
The politicians-free ministers that former EU Commissioner Dacian Ciolos brought in his team are being subjected to parliamentary hearings these days. So far so good. No minister failed the test. But there had been a slight hiccup on the very day the list of ministers was announced. A formed model who is now a resident doctor had to give up on the nomination to become Minister of Health. Some say it's because his modeling career made him incompatible with the expert status that Ciolos wants to bring to his Government. Ciolos himself said that he changed his mind after seeing in the Romanian media pictures of the minister-to-be. Those pictures dated back from a career that the resident kept hidden from the nominated Prime Minister.
That apart, the Governing Programme submitted to Parliament by Prime Minister-designate Dacian Ciolos is now in focus. It states that the Government cannot embark and will not commit to reforming the Romanian society on all fronts.
"The task of this Government is to create the necessary framework, neutral from a political point of view, for these structural preparations to take place. At the same time, it will create the appropriate organizational framework to conduct electoral processes in optimal conditions, for all Romanians, wherever they are", according to the document.
The chief objective of the Ciolos Cabinet is to strengthen the macroeconomic parameters and the country's sustainable development prospects, with focus on eliminating the vulnerabilities in the absorption of EU funds, once the implementation of programs for the period 2007-2013 is finalized and all programs for 2014-2020 are launched in emergency regime.
The principles of taxation refer to providing a stable, predictable and transparent framework, and provide for the simplification and harmonization of regulations. Investment in infrastructure will be given priority as well and ongoing projects will be evaluated in order to speed up their implementation.
The Ciolos Government supports the drafting of the 2016 budget with maintaining the macroeconomic stability targets, monitoring the transparent use of budget resources and fostering growth and convergence conditions with a view to join the Euro zone. In regards to transports, the objective is to harness Romania's geographical position and transform Romania into a logistic and regional hub. In regards to the topic of foreign policy, the programme stresses that the Strategic Partnership with the US was and remains the cornerstone of Romania's foreign policy.