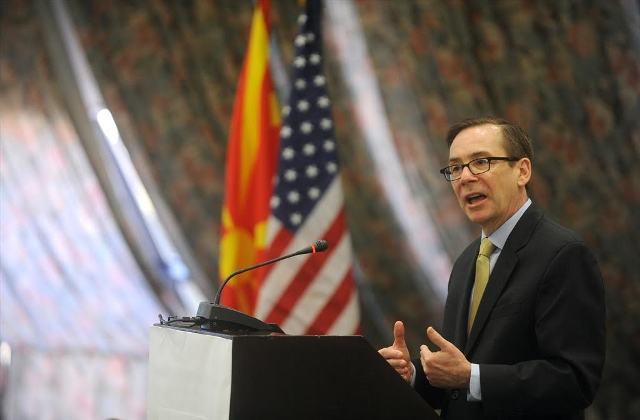 "The support of the USA for Macedonia remains the same and will not change". This was declared this morning by the US ambassador to Skopje, Jess Baily in "Alexandar Palace" hotel, where the results of the US presidential race were being followed live.
"The campaign is a period to express the differences that exist, while the post electoral period is a moment of unification in the USA. Now that the campaign ended, we in the embassy and the administration will continue its work to build better relations between Macedonia and the USA", the US ambassador declared.
According to him, a prosperous future is something that everyone wants.
"People in Macedonia and the USA want prosperity and good education for their children. We will not always agree on how to meet this objective, but the objective is the same for everyone", Baily said.
Baily also said that during his 31 year career in diplomacy, 15 of them have been spent under the republicans and 16 under the democrats. /balkaneu.com/