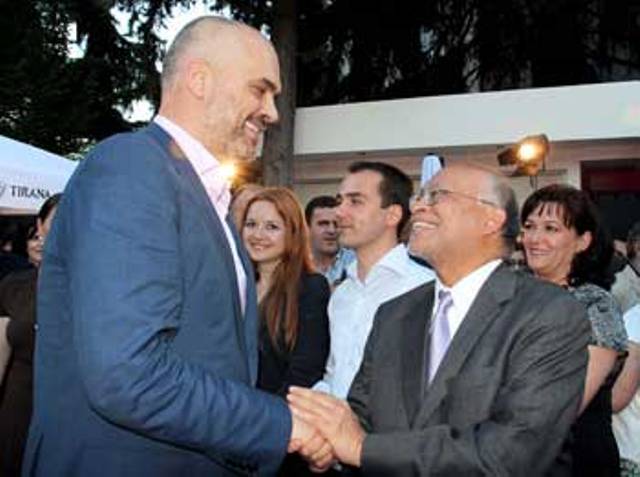 Tirana, September 18, 2013
Prime Minister Edi Rama has received in a meeting today the US ambassador in Tirana, Alexander Arvizu.
In his speech after the meeting, the head of the government said that he guaranteed to the ambassador that the country fully embraces the principles and values that USA embodies.
Rama said that the friendly sentiments about the American nation will further deepen, while assuring the ambassador that the years of this term in office will be the years of the strengthening of cooperation with the USA.
On his part, ambassador Arvizu congratulated Prime Minister Rama for the new government, by praising the strategic relations between the two countries.
"I express the engagement of USA to assist in this agenda of reforms. The results of June 23 elections were clear and expectations are high. We would like to see the fulfillment of reforms and we are focused on the EU candidate status for Albania", said Arvizu.
The ambassador also praised the contribution of Albania in the NATO, by expressing his conviction that the government led by Mr. Rama will be a force for the stability and peace in the region. /ibna/