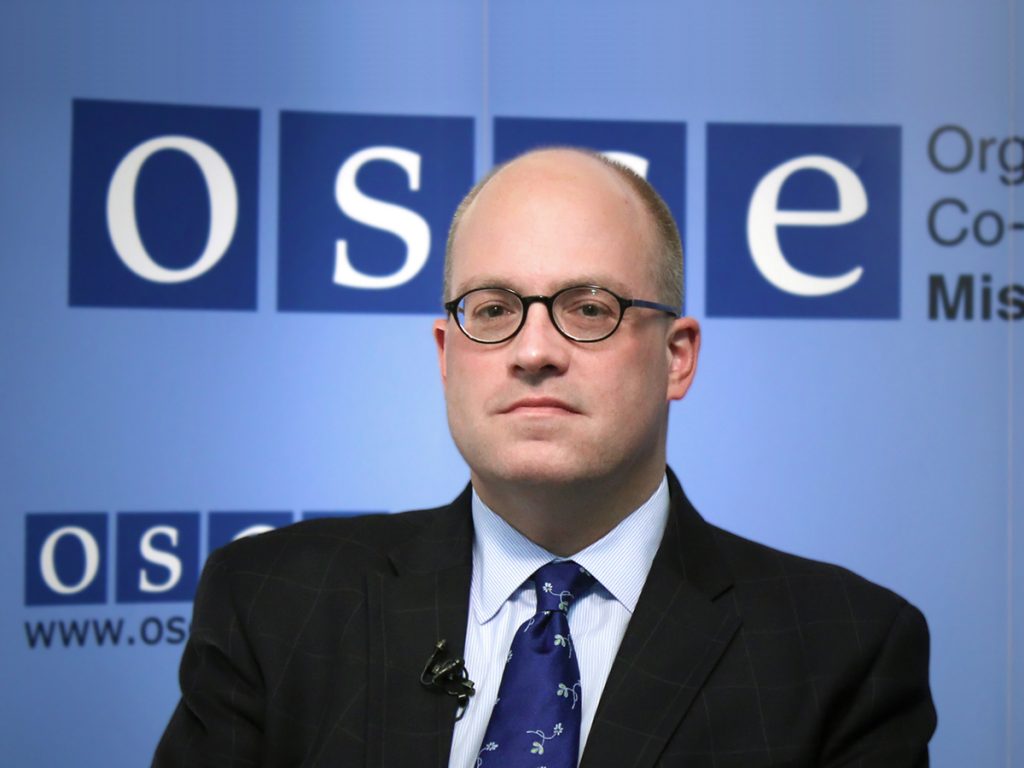 One of the rare international community representatives, who didn't travel for two weeks during the holidays, is the Head of OSCE Mission in BiH, Ambassador Jonathan Moore.
Moreover, he didn't stay in the office or spend this time on some of BiH winter tourist resorts, but had several meetings and, in fact, was doing his job. On Thursday, Moore met with the leader of Alliance for better future, Fahrudin Radoncic. As it was announced, they spoke about the role of OSCE Mission in BiH and the actual political and economic situation in the country and region. They expressed mutual interest that political relations in BiH become relaxed and that citizens will see improvements in their economic situation.
The previous day earlier, Moore visited the Embassy of Turkey and the new Ambassador, Haldun Koc, to express condolences on the terrorist attack in Istanbul. Also, Moore gave several interviews about political situation in BiH. In one of them, the Head of OSCE Mission in BiH criticized the politicians who, with their decisions, increase the tensions in the country. He stated the referendum on the RS Day was a sign of weakness of some politicians and that the failures to implement decisions of the BiH Constitutional Court are a sign of political immaturity which will not be tolerated on the path of BiH toward EU. Commenting the situation in judiciary system, Moore said that he is still optimist and that situation will become better.
"We got support from various judicial institutions, the Court of BiH and the High Judicial and Prosecutorial Council regarding our analysis of work on national level on the processing of war crimes. We heard very positive reactions on that. However, those institutions cannot be the targets for individuals, political parties, or any other political forces", Moore said.
He added that the referendum is a democratic mechanism but that it can be misused within the democratic mechanism, and still represent an election trick or a provocation. He stressed that democratic societies, have elections where they choose representatives. Those chosen politicians, Moore said, are then responsible for making decisions on behalf of the citizens' name and not just threaten with a referendum.
"Referendum held on September 25 was totally unnecessary, even problematic. When it comes to new possible referendums or referendums on some other levels, that is neither necessary nor practical for BiH. People now openly speak about judicial institutions, Constitutional Court, etc. OK, there can be political debate in the press and in the parliament about it, but a referendum is the sign of weakness of those politicians. If they do not know what the people think, they should resign so that some new politicians who know what the people think could do their job properly", Moore emphasized./IBNA