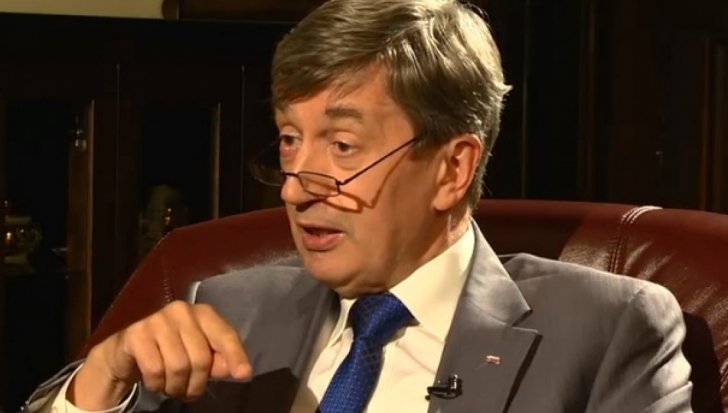 Russian Ambassador to Bucharest, Valery Kuzmin, has said on Wednesday, during a press conference in Craiova (south-western Romania) that his country is not a threat and has no threatening plan against Romania, adding that the NATO forces deployed to Craiova are a matter of internal affairs, news.ro reports, quoted by the media.
Asked by the journalists about the multinational forces deployed to Craiova, ambassador Kuzmin said: "This matter is one of internal affairs and is part of your policy as a country. This is an internal issue, I just want to underline that Russia is not a threat to you and it has no threatening plan."
On the other hand, the Russian envoy stressed that the expansion of NATO forces near the Russian borders is an incorrect issue.
"In regard to the expansion of the NATO forces close to Russian borders, this process has started long ago. Russia considered and continues to consider the NATO expansion as incorrect, which undermines the conditions and the spirit of the joint document signed in 1996 by Russia and NATO," Valery Kuzmin said.
The Russian Ambassador met on Wednesday, in Craiova, the representatives of the Dolj County Council and of the Craiova city hall and delivered a speech on "Russia's foreign policy since the start of the Cold War hitherto" at the County Library 'Alexandru and Aristia Aman'. During the evening the Russian ambassador is expected to meet the representatives of the business environment in Craiova./IBNAhttps://balkaneu.com
Source: romaniajournal.ro