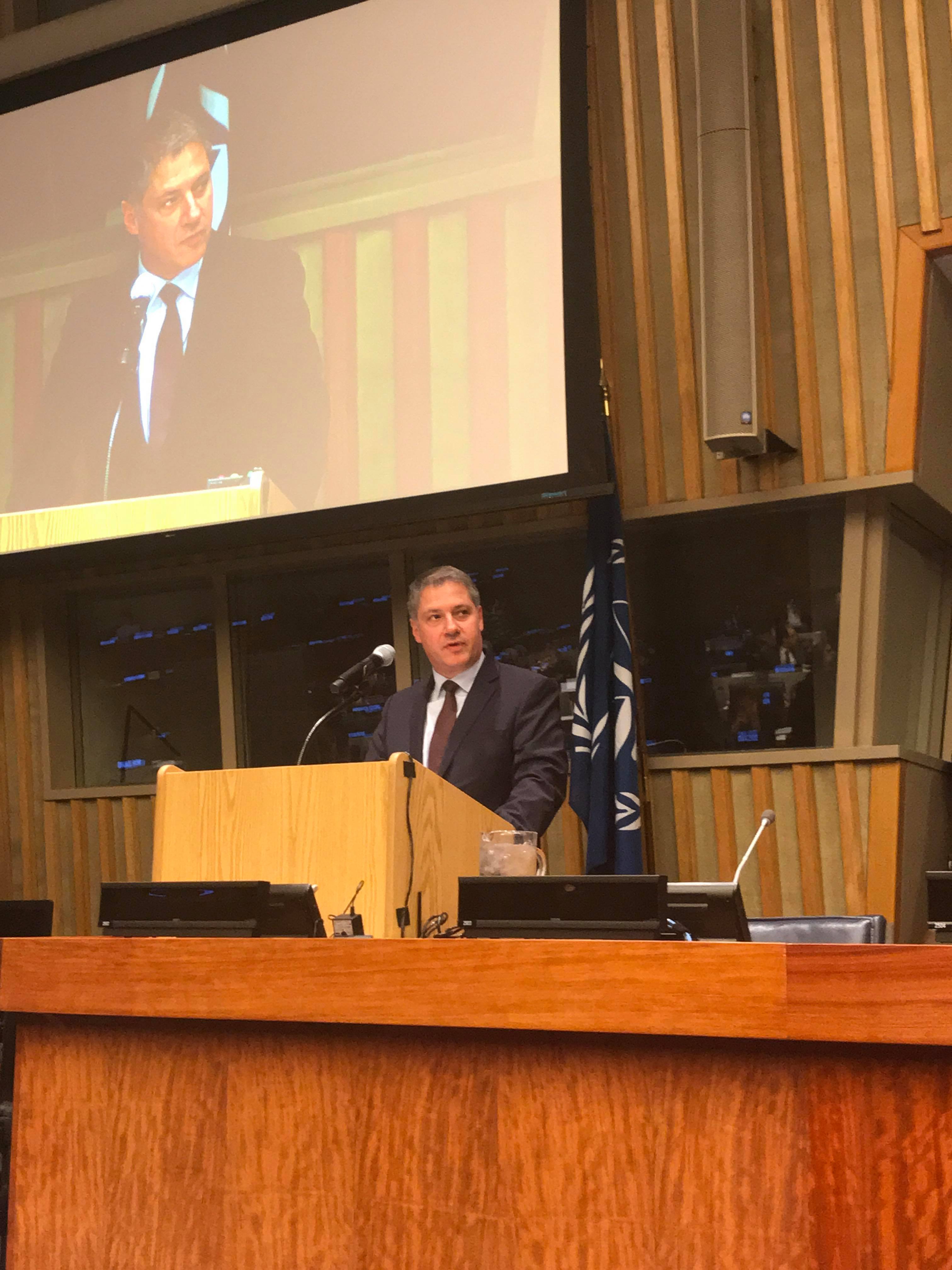 The Permanent Representative of the Republic of Cyprus to the UN, Ambassador Kornelios Korneliou, addressed the General Debate of the 16th Session of the Assembly of States Parties of the International Criminal Court (ICC), which took place in New York, on 7 December 2017.
In his speech, Ambassador Korneliou commended the work done by the International Criminal Court in terms of judicial proceedings, investigations, preliminary examinations and institutional developments over the past year. He also congratulated the six elected judges and welcomed the significant progress in proceedings relating to victims compensation.
Ambassador Korneliou also stressed that the 20th anniversary from the adoption of the Rome Statute offers an opportunity to reaffirm our commitment to the Rome Statute system. He highlighted Cyprus commitment in promoting the Rome Statue, as last July Cyprus, along with Denmark, launched the social-media campaign "Join" that seeks to tackle some of the common concerns of states not yet parties to the Rome Statute.
Further, Ambassador Korneliou emphasized on the need to activate the Court's jurisdiction over the crime of aggression, to effectively complete the Rome Statute as originally drafted and reinforce the United Nations Charter. "We are convinced that the activation decision can remain respectful to the differing views, which continue to exist only with regard to the Court's exercise of jurisdiction over crimes of aggression, while, at the same time, not re-negotiating or reopening the Kampala Amendments".
Leading, Ambassador Korneliou reiterated Cyprus support to the Belgian proposal of amendments to Article 8 of the Rome Statute, which aims to add four war crimes to the Statute, relating to employing biological or toxin weapons, anti-personnel mines, weapons causing injuries by fragments which in the human body escape detection by x-rays and weapons causing permanent blindness./IBNA
Photo: pio.gov.cy