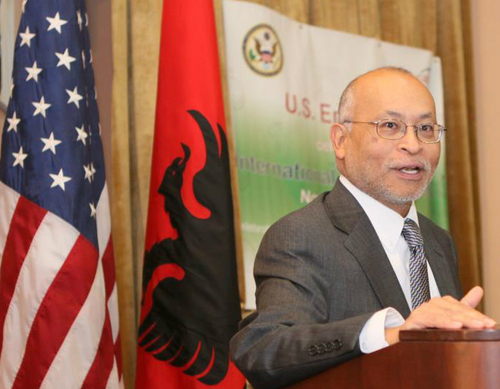 Kukes, June 11, 2013
Citizens know how to choose and don't need blackmail, said today in Kukes the US ambassador in Albania, Alexander Arvizu.
During a meeting with young people who vote for the first time, Arvizu was informed by the mayor of Kukes, Hasan Halili about a problem which according to him, the inhabitants of Kukes are facing. "The Minister of Interior, Flamur Noka is causing problems with his escort", said mayor Halili.
The US ambassador said that he was in Kukes to see for himself the economic, political and electoral situation in this town. /ibna/