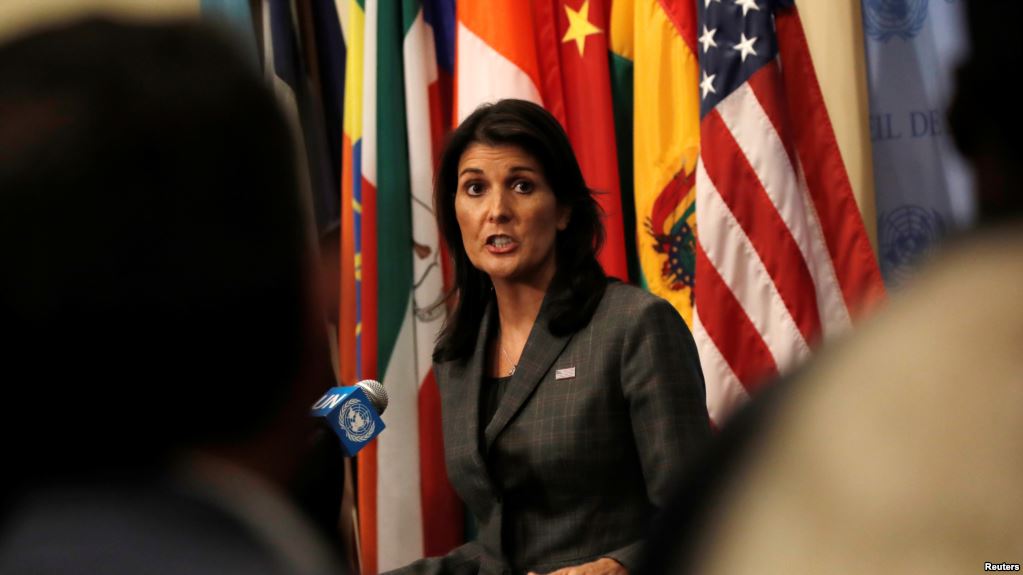 The US ambassador to the UN, Nikki Haley said on Thursday that "the US' position on Kosovo has not changed and Kosovo remains an ally of the US".
Asked by journalists on the position of the US in light of the declaration made by national security advisor John Bolton that "if both sides come up with an agreement, the US does not rule out territorial adjustments", she said that "I don't think our positions have changed. What's you're hearing is what we've always said. We've always appreciated Kosovo and consider it to be our ally. There may be individual voices within the administration, but as a whole, the US administration's position is one", she said.
Since the declaration made by Mr. Bolton, US officials have reiterated the fact that "the US wants to offer both sides the opportunity to come up with a 'creative' solution which will be sustainable, applicable and one which will advance security".
Such declarations follow the declarations made by presidents of Kosovo and Serbia who are in favour of a deal which does not rule out border changes. /ibna/