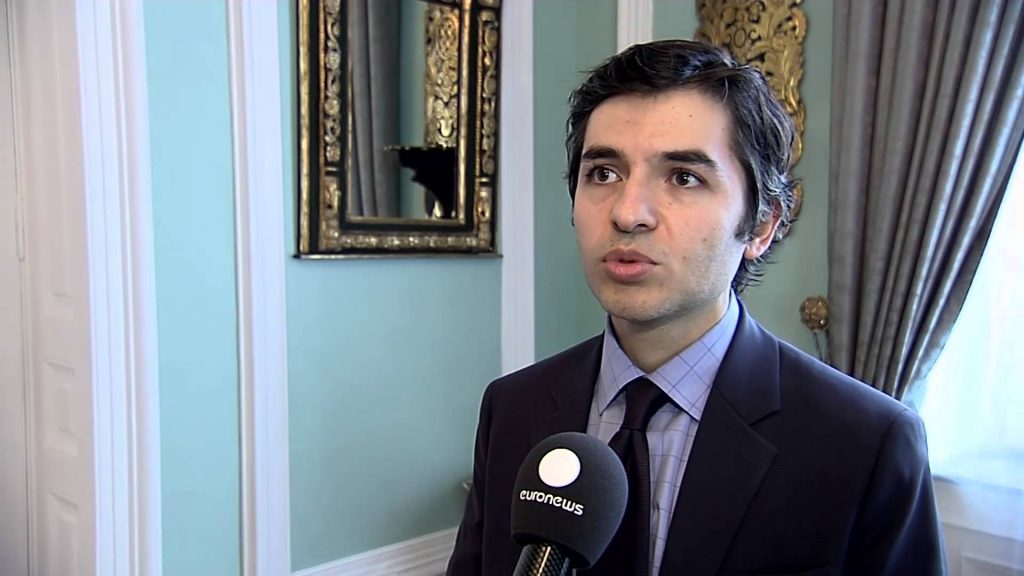 Bucharest, August 3, 2016/Independent Balkan News Agency
Turkey is aware of its obligations to observe human rights; it will continue to be an active NATO ally and observe its strategic partnership with Romania, Turkish ambassador in Bucharest Osman Koray Ertas (photo) told a news conference on Tuesday following a failed coup in Turkey and the declaration of an emergency state there.
He said that the developments in the second half of July were the bloodiest attempted coup d'etat in the history of Turkey.
He said the Turkish people have taken an attitude and the Turkish citizens risked their lives for democracy. Everybody in Turkey, including the Opposition, raised up against the attempted coup, the ambassador said, adding that all this proves the strength of Turkey's democracy and its institutions, as well as the extent to which democracy has been internalised by the Turkish society.
Ertas also mentioned a three-month state of emergency declared in Tukey in the aftermath of the failed coup, saying the decision was backed by the national Parliament and an Opposition party. He said he wanted to emphasise the agreement to prove there is a wrong perception when things are presented through the actions of Turkey's President Erdogan exclusively, adding that the emergency state was not the decision of just one man, because Turkey is a democracy.
He explained that the emergency state was not declared in order to restrict fundamental human rights and freedoms, because nothing will change in the daily lives of the Turkish citizens as far as their freedoms are concerned.
He assured that Turkey is fully aware of its obligations related to democracy, the observance of human rights and international conventions; Turkey, he said, will continue to develop its contribution to NATO, to NATO security, while also continuing to develop its strategic partnership with Romania in all areas.
Ertas said Turkey's banking system is currently safe.
As for Turkey's relations with Russia and Iran, Ertas said nothing has changed from one year previously; the relations, he added, were already strong, which does not preclude Turkey from being a strong NATO ally, while also being critical of Russia for the annexation of Crimea. Turkey knows its commitments and place in the world, added the ambassador, saying that what Turkey did was resume normalcy and restore the situation to before the Russian aircraft was shot down [in November last year].
The ambassador also discussed how President Erdogan is seen after the failed coup.
He said there is a kind of obsession abroad with Erdogan, adding that, unfortunately, he noticed the same in Romania. Erdogan, he said, is no monarch, no emir; Turkey, he added, has an Opposition, a government and a Parliament and the president does not do anything on his own; he has no such authority, since there are institutions and laws in Turkey that decide what to be done. Such image of Erdogan, said Ertas, is distorted.
He said this is an essential detail especially as far as the capital punishment is concerned. Erdogan, said Ertas, has no authority to introduce the capital punishment alone, and he himself said that if Parliament sends to him a proposal for the capital punishment to be reinstated, he will accept. People are very angry after the failed coup and there will be a detailed discussion but any discussion now is premature, added the ambassador.
He said Turkey's state officials know about a report by the Amnesty International organisation claiming people in Turkey were subjected to torture after the failed coup, adding that the officials took the report very seriously.
There will be no vengeful attitude and everything will be done within the limits of the law, said Ertas, adding that no ill treatment of detainees, guilty or not, will be tolerated. Any complaint will be taken very seriously, and torture will not be tolerated in Turkey, the ambassador said, adding that there could be ill treatments now because of how unique the situation is, but all such cases will be checked individually.
Source: Agerpres