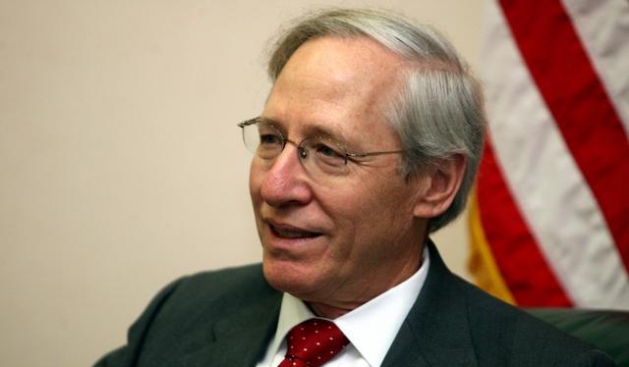 Pristina-The US ambassador in Belgrade, Michael Kirby has said that the USA recognizes the independence of Kosovo and considers it as an independent state which must be a member of the UNO.
"You don't recognize the independence of Kosovo and you believe that a state which is not independent must not have a seat in the UN. I don't have the crystal ball. We never talked about this and neither about the Agreement, therefore I believe that we will continue not to agree on this issue", said Kirby in relation to the accession of Kosovo in the UNO.
Kirby has also spoken about the agreement of Brussels. "I'm optimistic and I hope that the agreement will work. There are several things which must be well thought over, such as police. As far as I know, many police officers receive double pays: one from Pristina and one from Belgrade. Will they be happy with just one pay? I don't know about you, but if my pay is reduced, I would be unhappy. Maybe some of them will decide to transfer in the next police station in Serbia", said Kirby.
According to Kirby, the main objective of the USA in the Balkan is peace and stability which can be achieved only through negotiations.
"When Kosovo proclaimed its independence, we supported it. At the same time, we have asked for peace here. This means that pairs should sit down and talk. We have told Serbia that it's not obliged to accept the independence of Kosovo, but normalize its relations. This is what the document contains. Kosovo has demanded to be recognized as independent from Serbia, but this was not granted", said ambassador Kirby. /ibna/