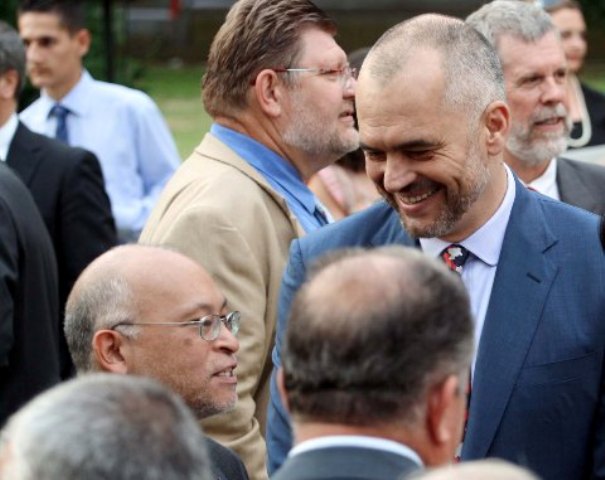 Tirana, May 21, 2013
The US ambassador, Alexander Arvizu held a meeting today with the leader of the Socialist Party, Edi Rama. After the meeting, ambassador Arvizu declared for the media that parties must work together in order to bring normality to the Central Election Commission.
Arvizu said that the US is concerned about the situation at the CEC, adding that parties are far from reaching an agreement.
Amongst others, he added that he has been in touch with the Democratic Party, but not with Prime Minister Berisha.
On his part, the representative for electoral issues, Damian Gjiknuri declared that the Socialist Party has a constant attitude in relation to this issue and that the solution can only be found in parliament.
Gjiknuri said that the SP is ready to enter the elections even with this CEC, underlining that there are no signals for a solution to the situation. /ibna/