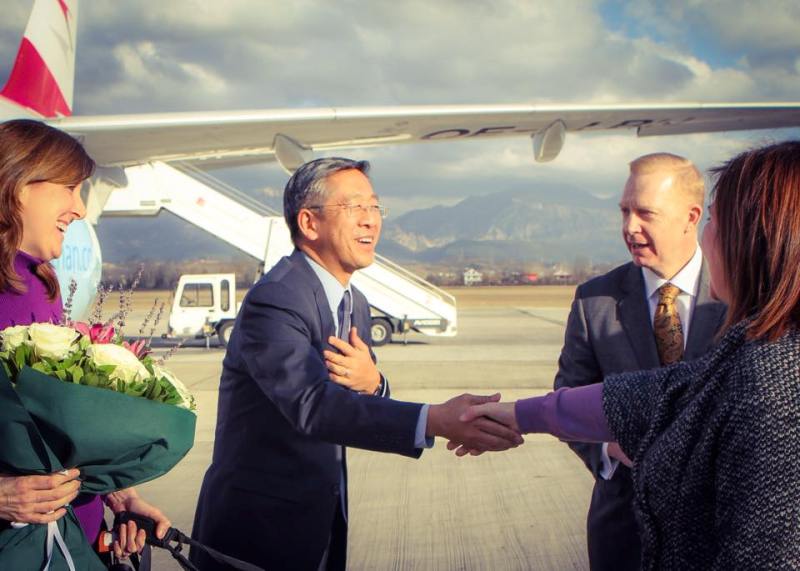 Tirana, January 12, 2015/Independent Balkan News Agency
The new ambassador of the United States of America has arrived yesterday in Tirana. He's Donald Lu (photo) and he replaces on this post Alexander Arvizu.
Mr. Lu was appointed as ambassador nearly two years ago, but now, his post and his arrival to Albania has been made official.
"In a world with many risks and insecurity, the United States need more excellent allies such as Albania", notes Mr. Lu. He says that his priorities will consist on helping to strengthen democratic institutions in Albania, support of Albanian armed forces in order to be on the level of NATO allies and the encouragement of American investments.
"As an ambassador, I am engaged to support the efforts of the Albanian people in building democratic institutions, in order to make Albania a strong NATO ally and work with Albania in its path toward EU integration", says the new American ambassador in his message.
For a small country of 3 million people, says Mr. Lu, Albania is without any doubt offering a great contribution and the United States must support it to modernize its armed forces in order for them to meet the standards of a NATO ally country.
Donald Lu is married and has a son and a daughter. During the time that he was waiting to come to Albania, he has studied the language.
The former ambassador, Arvizu was highly criticized by the former government for unilateral declarations. In several public appearances, Mr. Arvizu didn't spare his criticism and declarations against today's opposition.
Nevertheless, at the start of his term as ambassador in 2011, Mr. Arvizu praised the government by considering PM Sali Berisha as a "state man". This praising gave way to later criticism.
Senior officials of the Democratic Party have declared several time that Arvizu had been positioned against them and said that they hailed the appointment of a new ambassador by president Obama. /ibna/