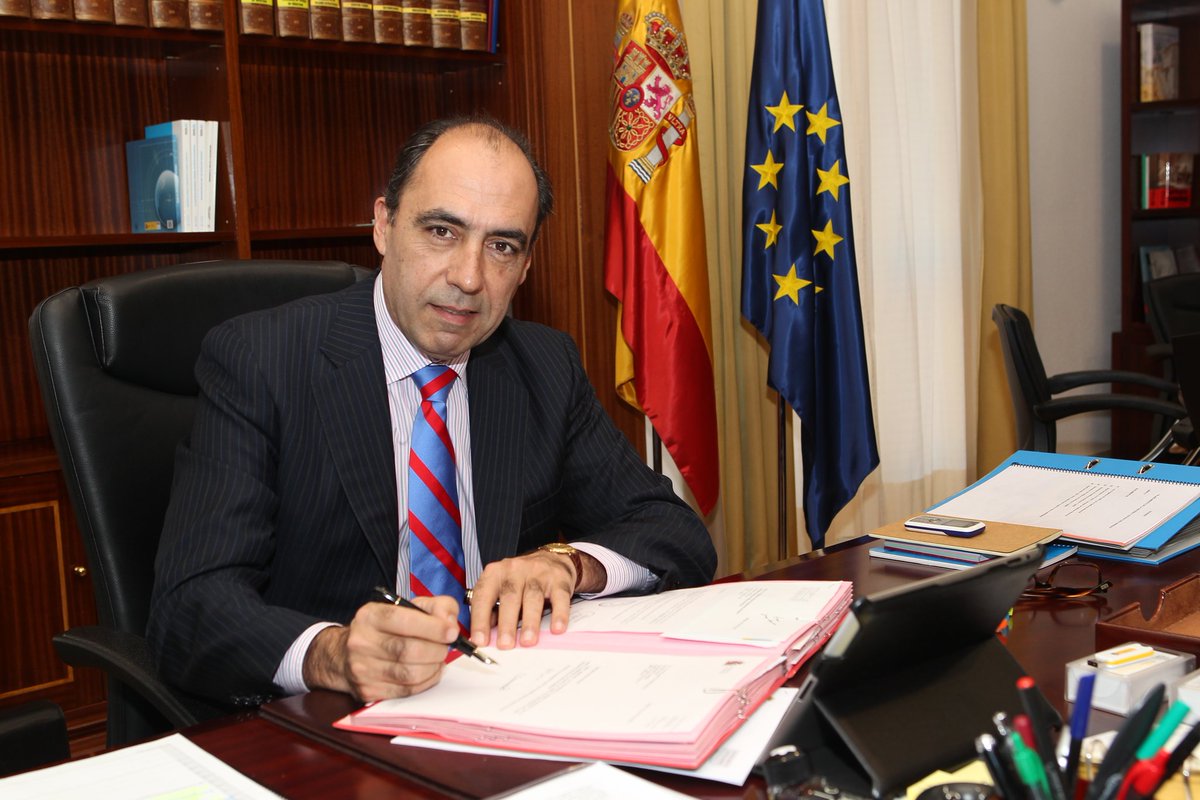 By Slobodanka Jovanovska
You just returned from fYROMacedonia. What are your estimations about the democratic changes in the country and despite the name issue is it still necessary to fulfill some conditions for membership?
"I had a very useful visit to Skopje, together with the European Commission's Deputy Director General for Neighbourhood and Enlargement Negotiations.  We had a frank and productive exchange of views with your authorities and civil society. Our presence follows the visit of NATO Secretary General Jens Stoltenberg to Skopje earlier this year. These visits are a clear sign of NATO's commitment to our dialogue and our support for your country's progress.
During the visit, I emphasized that reforms are important for their own sake, and for the sake of all citizens. There will always be hurdles – but they can be overcome with hard work and commitment.  And we have seen progress in strengthening rule of law and democratic institutions.  This work must continue. I encouraged all stakeholders to engage in open and constructive dialogue and to work together on the political and economic reforms.  And I conveyed that we will continue to work with your government to make your membership aspirations a success."
There is information that some countries in NATO are not in favor of enlargement process and, more precisely, are not sure that NATO needs fYROMacedonia as member. On the other side there is opinion in Macedonia that admission will be automatic process when we solve the name issue. What is the real situation?
"All our аllies have said clearly that NATO's door remains open. The accession of Montenegro last year demonstrated this.  The Open Door policy is one of our great successes. Euro-Atlantic integration advances democratic values, reform, and respect for the rule of law; it provides a path to stability and strengthens collective security. Successive rounds of enlargement have enhanced our security and the security of the entire Euro-Atlantic region.
And we are committed to supporting your country on the path to NATO membership. Allies agreed that NATO will invite your country to join the Alliance once a mutually acceptable solution to the name issue has been reached within the framework of the UN. We want you to succeed – in your aspirations for membership and in your reform processes.  NATO is an Alliance of values, and continued progress toward strengthening democratic institutions and the rule of law is very important."
After the enthusiasm at the beginning, it seems that the negotiations with Greece are going in the wrong direction. Too many issues are open as problematic which makes the solution difficult and even unrealistic. How will NATO contribute to this process? Or you will just keep watching?
"I think the recent progress on the name issue is an encouraging and positive sign, and we strongly encourage further efforts to find a solution.  NATO is not part of these negotiations, but we are committed to supporting your aspirations and reform efforts. We have been working with your government for a number of years within the Membership Action Plan (MAP) process. MAP remains an important and very useful vehicle for reforms that strengthen your country's security."
Are you afraid that Bucharest will be repeated?
"Solving the name issue is the only way to join NATO, but eventual accession would also depend on delivering effective reforms. That's why we encourage your authorities to press ahead with the necessary reforms. All this will be considered by the NATO Allies as they make their decision on membership."
How much the Russian complains influence the policy of NATO toward fYROMacedonia and the Balkan region?
"NATO has been engaged for more than two decades in the Western Balkans, helping to build greater stability for the countries and communities of the region.  And we will continue to work closely with the Western Balkans to maintain and promote regional and international peace and security.  This is in everyone's interest.
NATO membership is not imposed on countries. NATO respects the right of every country to choose its own security arrangements. Each country has the right to choose for itself whether it joins any treaty or alliance.
Decisions on enlargement are for NATO itself. No third country has a say in this process. We remain fully committed to the integration of those countries that aspire to join the Alliance, judging each on its own merits."
How NATO assesses the security situation in fYROMacedonia and in the region? Do you see any threats and is the stabilization of the region still an unfinished business?
"The Western Balkans is a region of strategic importance for NATO. Stability and security in this region contributes to stability and security in Europe. Extremism, organized crime, border security, natural disasters – these are concerns we all share.  NATO has a strong track-record in   helping bring more stability in the Western Balkans. Our presence has made the region safer and more stable. We have offices in Skopje, Sarajevo and Belgrade that promote political dialogue and carry out practical cooperation. And our troops in KFOR have kept the peace in Kosovo since 1999. Regardless of whether they want to join NATO, we are determined to help the countries of the region to implement important reforms for the benefit of their citizens and for our collective security."…/IBNA