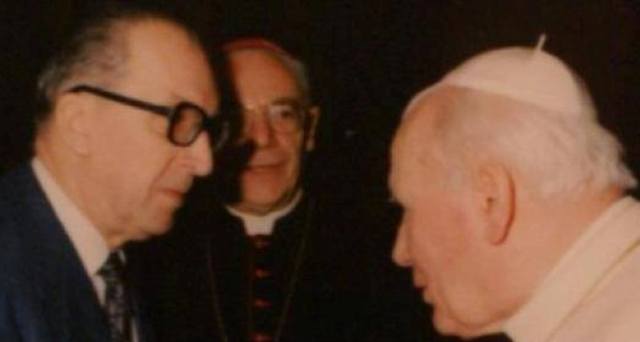 The reintroduction of religion in Albania was a very important thing for Albanians at the beginning of the '90s. 25 years had gone by since former communist dictator, Enver Hoxha had outlawed religion in the Constitution.
This led to the destruction of many religious sites. Year 1991 marked the reintroduction of religious Muslim and Christian rituals in the country.
After the opening of mosques and churches, authorities also appointed the first ambassador of Albania at the Holly Sea. He was Willy Kamsi, Benjamin of one of the oldest families of Shkoder in the north of the country. Throughout the years, from his family had come out a large number of patriots, academics and diplomats with a precious contribution for the community, church and Albania.
Willy Kamsi died peacefully at the age of 91 in his birth town, in Shkoder.
Willy Kamsi was known for his activity in the domain of education, ethnography, bibliography and diplomacy, a domain in which he has lots of credit for the strengthening of relations between Vatican and Albania, in a delicate period for post-communist Albania.
He managed to fulfill his noble mission successfully. /balkaneu.com/