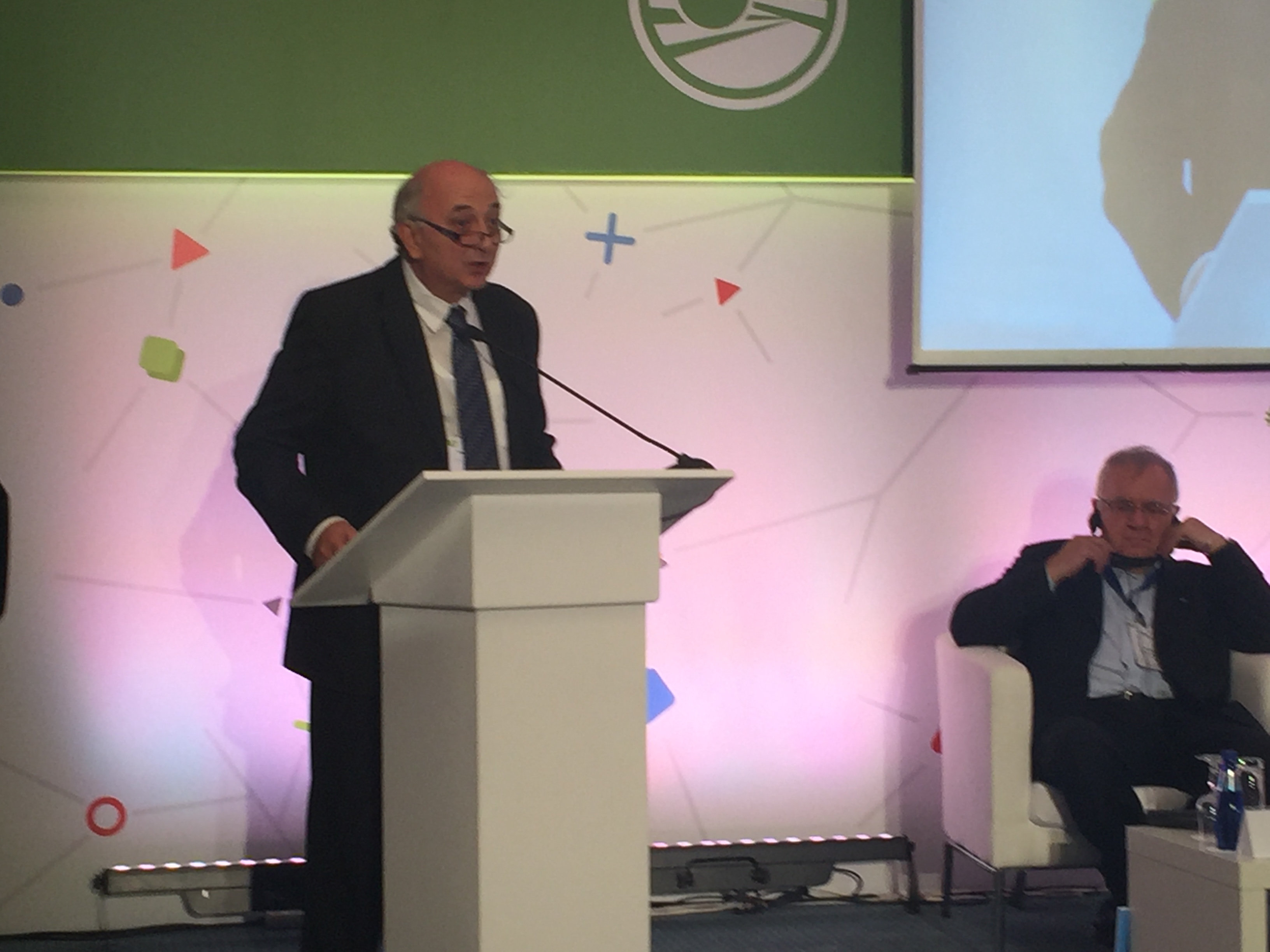 Rhodes, October 9, 2015/ Independent Balkan News Agency
By Spiros Sideris
The proceedings of the 13th World Public Forum in Rhodes "Dialogue of Civilizations" began with the intervention of deputy Foreign Minister Yannis Amanatidis.
The Greek deputy Minister stressed the need for a new social agreement that will regulate relations between citizens. Specifically, Mr. Amanatidis said:
"The institutions of society are invited to provide the necessary answers to the causes of these multilevel crises and meet the demand of the people for a new social agreement regulating the relations of citizens" the Deputy Foreign Minister and Secretary General of the Interparliamentary Assembly of Orthodoxy Yannis Amanatidis stressed in his address at the World Public Forum "Dialogue of Civilizations", held in Rhodes.
Relations between citizens "do not rely only on market rules, but on a mutually acceptable moral basis," said Mr. Amanatidis, and argued that "the crisis of the traditional value system is a painfully proven reality of the modern world, which is not limited by national boundaries and is a creation of several people and groups with different attitudes and aspirations, religious beliefs and practices, which increasingly overlap, strengthen and become uniform."
Representing the Interparliamentary Assembly on Orthodoxy, Mr. Amanatidis also claimed that "the great religions, through specific forms of interventions and through their closer cooperation, free from considerations and nationalist outbreaks should contribute to the understanding and cooperation of citizens" in order for phenomena of fanaticism and intolerance to be addressed.