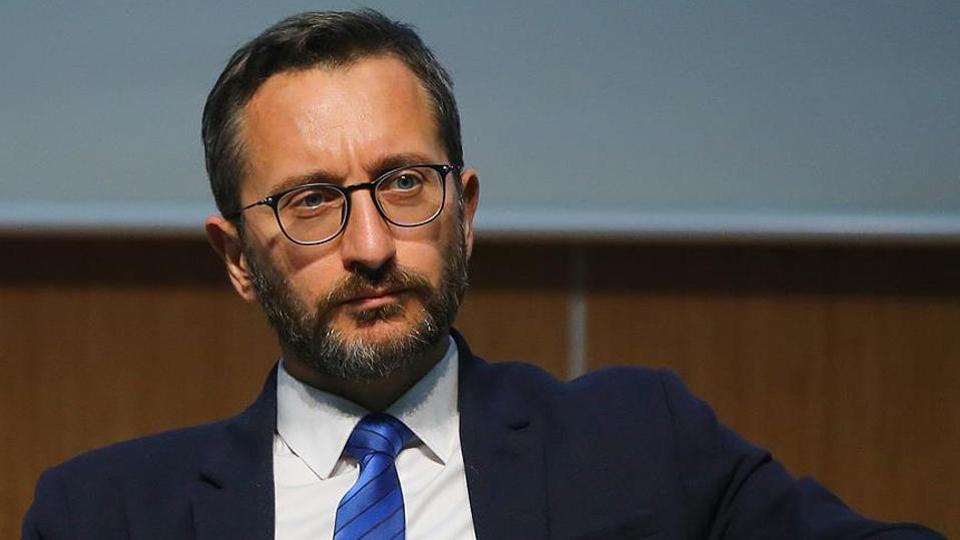 "Turkey and the European Union are close partners in a broad range of areas, and we can certainly cooperate more closely against anti-Muslim racism" said the Director of Communications of the Turkish Presidency Dr. Fahrettin Altun, during a keynote speech for the presentation of the "European Islamophobia 2019" of the Foundation for Political, Economic and Social Research (SETA).
"In this regard, the Turkish government is prepared to support efforts by our European friends to promote equality for Muslims and other religious communities. I am confident that together, we can overcome this very serious challenge and build a safer future for everyone".
In his speech, Director of Communications Prof. Fahrettin Altun stated that for five consecutive years now, SETA delivered a valuable public service by publishing the European Islamophobia Report, and indicated that over the years, the Report enabled people around the world to monitor the evolution of anti-Muslim racism in Europe and at the same time encapsulated European concerns about certain social and political trends in the continent.
This report "is not about pointing fingers, but a call for open and honest dialogue among friends" Fahrettin Altun stressed, adding that "in this sense, I would like to acknowledge the European Union's financial support to this crucial project and welcome the continued cooperation between the Union and relevant organizations".
Stressing that anti-Muslim racism was not an inherently European problem, Altun noted that "It is a global threat that places at risk human lives everywhere, from Southeast Asia to the United States", adding that "Europe can and should be where the war on Islamophobia starts".
Fahrettin Altun said that the European Islamophobia Report 2019 showed that the situation was getting worse by the day, as "there had been a notable increase in the number of attacks against Muslims, Islamic places of worship and community centres", pointing to a series of events and actions by specific groups that treat Islam as a threat and Muslims as criminals.
Altun stressed that as an advocate of diversity and equality, the Republic of Turkey had taken historic steps to combat religious discrimination under President Recep Tayyip Erdoğan's leadership.
Fahrettin Altun went on to add that "As is known, in the 2000s, the Turkish government facilitated the return of non-Muslim charities' previously  confiscated properties to their rightful owners. Today, as mosques and Muslim community centres come under attack in Europe, we continue to use public resources to restore churches and synagogues. In line with the principle of equal citizenship, we celebrate all religious communities, which we view as part and parcel of Turkish society. From the Akdamar Church in Van to the Great Synagogue of Edirne, we will continue to preserve our nation's diverse cultural heritage".
At the same time, the Turkish government is working closely with its friends and allies to combat discrimination, hate speech and the incitement of violence against Muslims. Last September, the President, together with the leaders of Malaysia and Pakistan, signed off on the establishment of an Istanbul-based, English-language media and communications centre to confront the challenges posed by Islamophobia. Building on the leaders' meeting in New York, we signed a memorandum of understanding in Malaysia and we expect Pakistan to get on board shortly. The Directorate of Communications remains in talks with our partner institutions to launch this project as soon as possible. The involvement of European governments in similar projects would indeed be a welcome step and send a powerful message of love and solidarity against hate, Fahrettin Altun concluded. /ibna