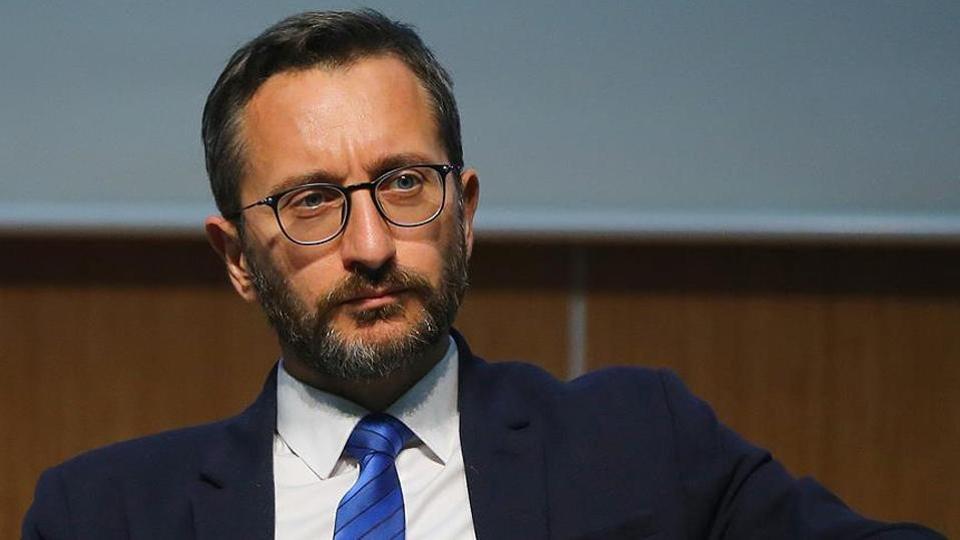 In an article το The Washington Times, Turkish Communications Director Fahrettin Altun analyzes Turkey's policy on the successful management of the COVID-19 health crisis and explains the reasons that led to that success. In addition, the Turkish official dismisses with arguments the criticism leveled at President Recep Tayyip Erdogan for a "mismanagement" of the crisis.
Our efforts are turning the tide, Altun notes, adding that the daily increase in new cases has recently slowed down since the first case occurred in early March, and discharges from hospital far exceed new cases.
The following are the reasons that led to this successful management of the health crisis:
The reforms and investments we have made make health care more accessible to more people. Turkey has invested in its health workforce and built new hospitals, with plans underway predating COVID-19 for 10 new hospitals across Turkey's densest urban centers. As a result, we have not experienced the same kind of overwhelming pressure on our health system that has hobbled other countries.
"In fact, we are one of the few countries in our region that offers universal health care since we spent significant time reforming the system since 2003", Altun wrote.
"According to the New England Journal of Medicine, we have launched an ambitious reform of the health care system to overcome major inequalities in health outcomes and to protect all citizens from economic risks. In 10 years, it has achieved universal health coverage and significant improvements in results and quality", said the Turkish President's Communications Director.
Also, according to the Turkish official, the country ranks among the top five countries in terms of rate of testing for coronavirus, while providing free universal health care, which helps significantly in the treatment of the pandemic.
As Altun noted, Turkey does not discriminate against people based on their country of origin, while protecting them from the disease. "We have returned many Syrian refugees who were waiting at the border with Greece in order to avoid an outbreak between them. We have taken precautions in the refugee camps and among those displaced in northern Syria", Altun added.
Referring to the efforts to tackle the spread of coronavirus, he noted that special attention was paid to elderly citizens who were more at risk, while restricting the movement of citizens aged 65 and over for their safety, ensuring that all their needs were met by local authorities. "We haven't forgotten our young and old", Altun added, referring to even stray animals that have also been cared for. "All this has been guided by the clear instructions of our President Erdogan and the constant emphasis on a human-centered and humane approach to addressing this challenge", he said.
Referring to the government's support for businesses, Altun said that in this context, debt payments were postponed, taxes were reduced and businesses were given the opportunity to borrow at a fixed interest rate of 36 months. In addition, financial assistance was provided to families in need, After announcing a 100 billion liras ($14.7 billion) support package for businesses, we are also planning to make it easier for the sovereign wealth fund to take over private companies in distress.
As for the measures taken to curb the spread of the COVID-19, Altun referred to the measures of social distancing, the cessation of all international flights, the restriction of domestic travel, the closure of schools, bars, cafes and the ban on mass prayers, while lockdowns was limited on weekends in large urban centers.
Continuing, Fahrettin Altun also referred to Turkey's health care assistance in many countries. "Despite fighting the coronavirus with strained resources, we also recognize that it should be a collective effort and no country should be left alone in this fight. Turkey has sent medical supplies to many countries, including Italy, Spain, Iran, Kosovo, Bosnia, Serbia, Montenegro and North Macedonia, among many others".
Concluding, the Director of Communications pointed out that Turkey's response to the pandemic and its ability to manage it in the right way was of great importance, as Turkey is a transit point between Europe and Asia, bordering Iran affected by coronavirus, while Istanbul is home to one of the largest airports in the world./ibna