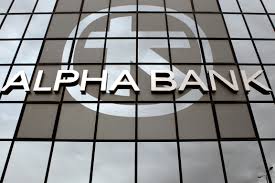 By Spiros Sideris – Athens
Alpha Bank believes the output markets in 2015 for Greek public is feasible, provided that there will be a the consistent implementation of the program by the end of 2014.
Analysts of the bank point out that the needs are limited grosso modo to EUR 10 billion, noting that markets would provide this amount in a relatively reasonable rate, in a country that has already achieved a primary surplus of 2% of the GDP in 2014 and is aiming for an even larger primary surplus of 2.9% of the GDP in 2015.
Additionally, Alpha Bank notes that the markets will know that:
(a) there are already high reserves (if the fifth evaluation of the Troika ends successfully, and the substantial amount of about EUR 7 billion is disbursed by the end of the year), and
(b) there is the possibility for the conditional use of EUR 11 billion of the European Financial Stability Facility – (EFSF).
"Of course, the IMF, in order to disburse this amount in 2014, must have assurances that the country does not face a financing gap in 2015, a condition which could be satisfied only if the country had meanwhile joined the system of proactive financing, the European Stability Mechanism – (ESM)", add analysts of the bank.
They also note that the EUR 11 billion is not possible to be found only in 6-9 months, according to statements by the President of ESM Regling, and this after it has been determined that the greek banks will have ensured funding from the markets, if these are required under the diagnostic tests carried out by the ECB, as will be announced on October 26, 2014.
"And, in addition, the use of these funds will be made ​​pursuant to an agreement with the ESM to provide proactive support. It seems, then, that for the smooth access to markets, the resort of the country to a preventive funding programme from the ESM is the only way to go, "explain the economists of Alpha Bank".
According to the same analysis, the country that will join the system of preventive funding, irrespective to whether it uses its resources or not, is a system of continuous monitoring and additional measures.
"Thus, although the added value of the IMF release does not seem to be very great, however this is worth to try, provided, however, a programme of preventive program funding will be in place since access to markets by pushing itself to greater fiscal discipline", says Alpha Bank.