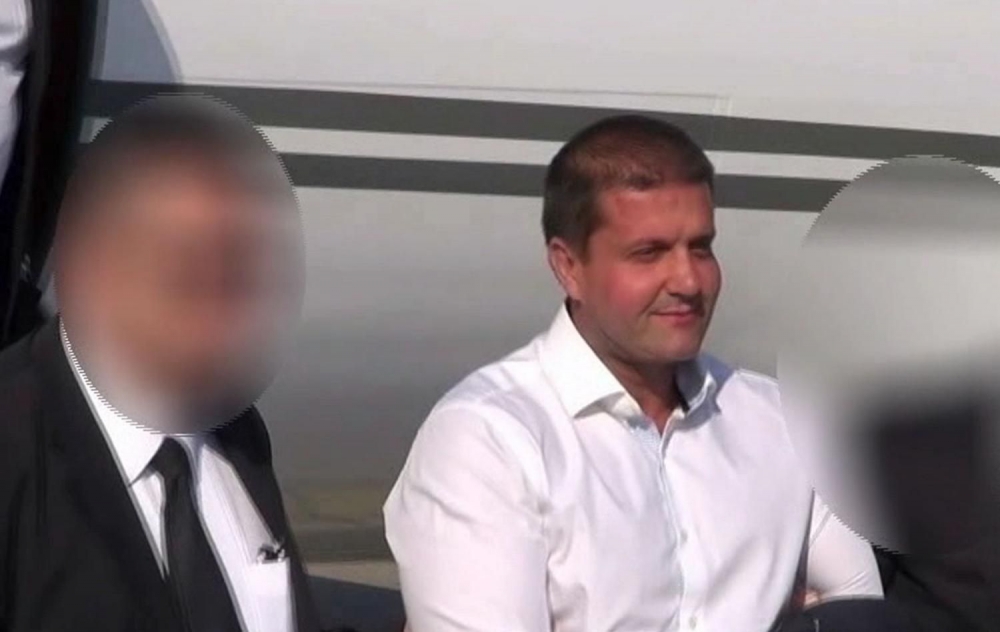 By Adnan Prekic – Podgorica
After more than four years in hiding, Darko Saric, who the serbian prosecutors suspected of having smuggled three tons of cocaine from Latin America in addition to money laundering, is finally in prison. With the coordinated action of Serbian and Montenegrin authorities, in cooperation with several intelligence agencies, Saric was located in Latin America. This revelation was followed by negotiations, which led to Saric's surrender. This morning he arrived from Latin America in Montenegro in Podgorica airport (photo), where he shortly met with his mother and his son, after which he was transported to Serbia, where he remains in custody.
Montenegrin Justice Minister, Dusko Markovic, explained that Saric's arrest came after the coordinated actions of the Montenegrin and Serbian police. After the interview of Markovic and the first Deputy Prime Minister of Serbia, Aleksandar Vucic, a joint briefing was launched. Vucic said that in an operation led by agents of Serbia and Montenegro, Markovic was found hidding in the territory of a third country. After acquiring a clear knowledge of where he was hiding, on February 24, Saric's lawyer contacted the Government of Serbia and offered the unconditional surrender of his client, which we accepted, said Vucic.
Saric will first appear in court in Belgrade on March 24, when the trial is scheduled for the members of his criminal group, who are accused of having smuggled more than three tons of cocaine from Latin America to Western Europe in 2008-09. On top of the criminal group led by Saric in Serbia, six more indictments to a total of 39 members of his criminal organisation were also issued. In addition to Saric, in jail are 11 more who await trial, 16 more on the run, 9 pleaded guilty and 3 were given the status of cooperative witness. In Serbia Saric has been charged with 13 indictments for money laundering offenses and drug trafficking.
Police consider Saric as one of the main organizers of drug smuggling in the Balkans. It is suspected that the money obtained by selling drugs were legalized through investments in real estate in Serbia and Montenegro. Saric appeared in the media for the first time on October 2009, when the Uruguayan police had confiscated 2.8 tons of cocaine on the yacht, "Maui", under the British flag in the port of Santiago Vazquez, 25 kilometers west of Montevideo. On this occasion, two people had been arrested, a Uruguayan and a Serb, who were trying to transfer cocaine across the ocean, with Western Europe being the final destination. An international arrest warrant was issued in April 2010 for Darko Saric.