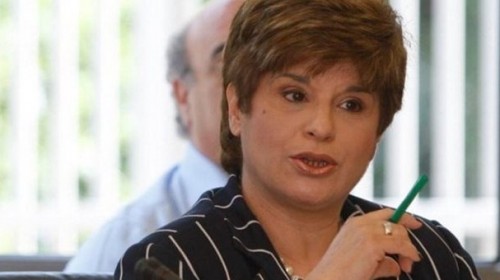 Nicosia, March 13, 2015/ Independent Balkan News Agency
By Kyriacos Kyriacou
Stelios Kiliaris, one of the Cyprus Central Bank's (CBC) two executive directors, announced his resignation on Thursday and made serious allegations about Governor Chrystalla Georghadji, which caused strong reactions from political parties. They asked for the resignation of the board.
The announcement by Kiliaris was made in parliament, during a session of the House ethics committee, which was discussing the administration of the now defunct Laiki Bank.
Kiliaris told deputies at the committee that lawyer Panagiotis Neocleous, partner in the Andreas Neocleous Co. & LLC law office, which represented the resolution authority – made up of the Central Bank's board of directors – had bribed deputy attorney-general Rikkos Erotokritou, in a private case.
Kiliaris cited Central Bank of Cyprus governor Chrystalla Georghadji as the source of the information of Erotokritou's alleged bribery, which was in the form of a favour.
The governor denied the allegation and spoke of an effort to obstruct her work at the central bank.
Kiliaris also said that Georghadji had a list with the names of 29 lawmakers who have non-performing loans at the Bank of Cyprus, adding that the governor showed the list to central bank board member Nicos Constantinou. Georghadji also denied these allegations.
"Today I will quit from the board of directors of the Central Bank of Cyprus because I cannot stand all this, I cannot sleep at night," as in the previous session of the committee on Monday "too much was said that Vgenopoulos will use," Kiliaris said.
The alleged 'favour' to deputy attorney-general Rikkos Erotokritou in the Laiki case concerns €600,000 deposited in Laiki by a company owned by him.
"I received no favour and I do not accept favours from anyone," Erotokritou said and explained everything regarding his personal case.
The Deputy attorney-general demanded from the governor either to justify the allegations or to hand in her resignation. He also announced a legal investigation will be launched to clear everything.
Meanwhile, political parties asked for the resignation of the Central Bank (CBC) board and an investigation into the allegations made by the supervisor's executive member Stelios Kiliaris who has since resigned.