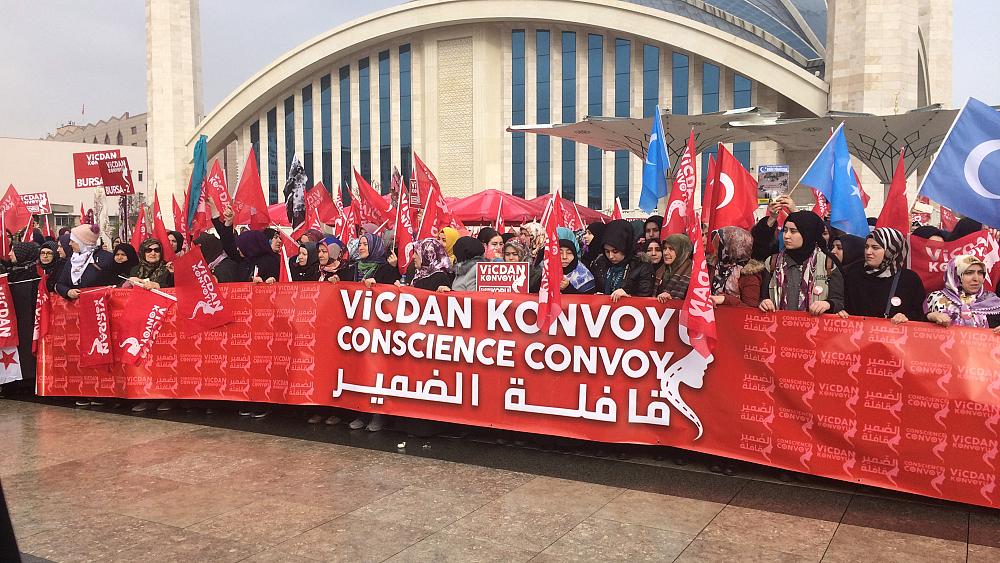 55 buses (reports talk even of 155 buses), a three-day road journey and an all-women international convoy named International Conscience Convoy. They left from Istanbul's Yenikapi Sqaure on Tuesday with the aim to reach the southern Hatay province on Thursday.
They achieved it and did it so that the "voice of oppressed women in Syria" raises "awareness for women imprisoned by the Bashar al-Assad regime", Anadolu reads.
After reaching the borders, they held "a final rally to mark International Women's Day in Hatay".
Women from more than 50 countries, including Syria, Chile, Palestine,Iraq, England, East Turkestan, Brazil, Malaysia, Pakistan, Kuwait and Qatar participated in the convoy and before arriving in Hatay, they spoke to a large crowd at a fairground in Antakya district, according to Anadolu…/IBNA