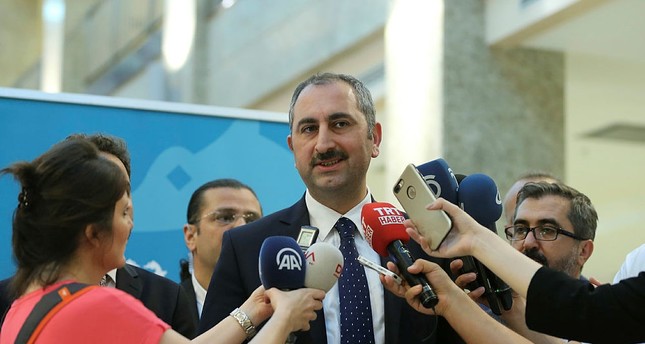 Turkish Justice Minister Abdulhamit Gul said on Sunday that Turkey expects the U.S. government to give the green light for the extradition of the alleged leader of the Terrorist Organization (FETO) Fethullah Gulen, saying that all procedures have been completed.
"For both parties, all conditions have been fulfilled for an extradition… we now wait for the extradition", Gul said speaking to reporters in Ankara, clarifying that there are no missing documents or procedures left to stall the extradition.
Responding to a question on whether Gulen's Turkish citizenship would be revoked, the Justice Minister said it is a possibility if there is a demand by the Interior Ministry and by decision of the cabinet.
According to the Turkish government, the Fethullah Terrorist Organization (FETO) and its U.S.-based leader Fethullah Gulen orchestrated the failed coup attempt of July 15, 2016, in addition to accusing FETO of being behind a long-running campaign to create a parallel state through the infiltration of Turkish institutions, particularly the military, police, and judiciary.
Regarding the case of Adil Oksuz – who is alleged a key mediator between Gulen and the coup plotter – and has fled to Germany, Gul said that "our colleagues have started working on this. We will make a concrete demand [to Germany] related to this".
Both Oksuz and Gulen are being tried in absentia in a case involving 486 defendants accused of helping orchestrate the coup attempt from the Akinci air force base, north of Ankara./IBNA