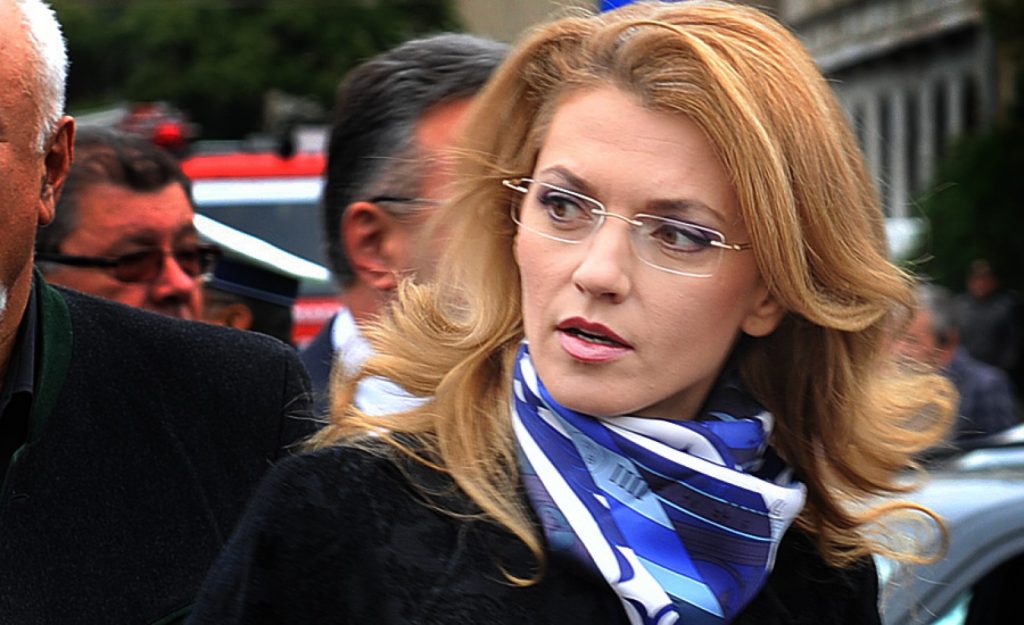 Liberal chairwoman Alina Gorghiu on Monday stepped down from the National Liberal Party's helm after the smacking failure in the general elections.
She stated on Monday that it 'was the only step' she could take after her party's failure. The party is now searching for an interim formula until a new congress is held in the party to elect a new leadership, due early next year, as Liberal sources revealed to local news agencies.
"I had talks with my colleagues, local leaders, central leadership ever since Sunday and for me there is no other step than to step down," Gorghiu told a press conference.
She is to have a new meeting with the party branches that obtained a score above par in the elections in order to find a leader who might take the interim leadership position of the party.
Next to Gorghiu, the local leaders who obtained poor scores below average are also expected to file their resignations, as well as the party's secretary general, Ilie Bolojan.
The National Liberal Party (PNL) barely obtained 20 percent in Sunday's elections, both in the Senate (20pc) and in the Chamber of Deputies (19.94pc) and failed to form a parliamentary majority that pledged to endorse PM Dacian Ciolos for a new term at Victoria Palace. PNL was defeated includig in Timis county, where Alina Gorghiu opened the list for the Senate.
Right after the exit polls have been released on Sunday night, Alina Gorghiu said that the "game is still playing" and that the National Liberal Party will not give up setting up a parliamentary majority to endorse Dacian Ciolos for a new term as prime minister.
"Every game is on until the end, the goal is to try making a parliamentary majority to support Dacian Ciolos as PM. The game is still on and it depends on the final outcome, on the small parties. The mandate of those who will enter Parliament is not easy, it's a path we embarked on together," Gorghiu stated.
Asked if she maintains statement that she will resign if the PNL fails to provide a parliamentary majority to give the PM, the Liberal chairwoman said: "I maintain all my statements, including the ones when I say now that the games must by played the whole way."
While electioneering in Timisora a week ago, Alina Gorghiu stated that she would not assume responsibility alone if a parliamentary majority took shape to give the future premier, namely Dacian Ciolos, after the Sunday elections.
Gorghiu said that the leaders of the party branches as well as the leaders of the National Political Bureau would also have to take responsibility.
"Nobody in the National Liberal Party is scuttling away from resignation and is thinking to avoid taking responsibility. We have to discuss results. Performance in politics is measured by votes and percentages, there is no other away around. In PNL, the leadership fixes a target for every county (…) If there is no parliamentary majority to designate Dacian Ciolos as premier, the responsibility is not only Alina Gorghiu's, but of all the members of the National Political Bureau and of all branch leaders who are not providing the targeted result," said Gorghiu, while adding that the party must learn that performance is awarded, but the counter-performance is sanctioned./IBNA
Source: romaniajournal.ro