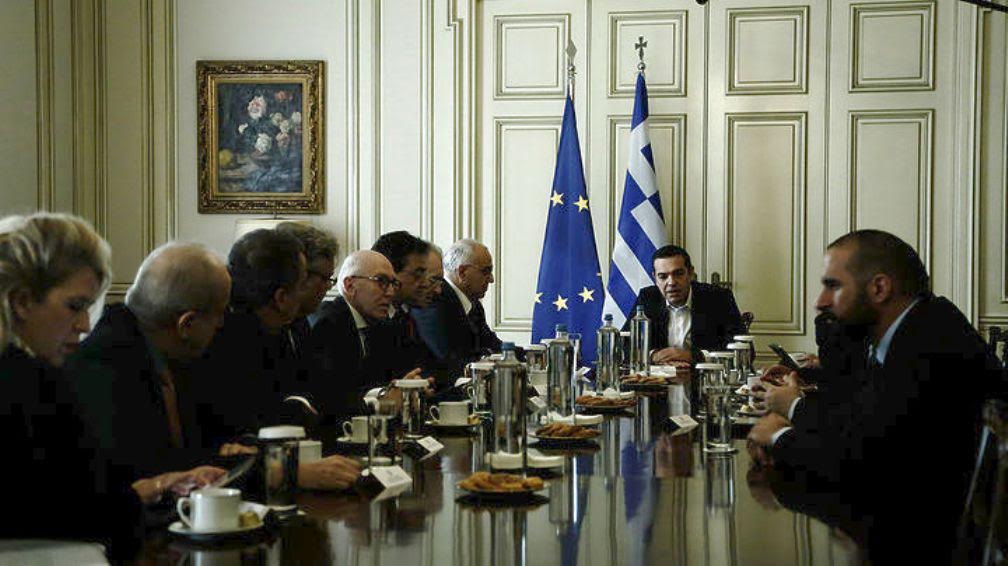 The need for close co-operation at this stage of economic recovery was what the Greek Prime Minister, Alexis Tsipras stressed during the meeting with the bureau of the Hellenic Bank Association at the Maximos Mansion.
As the Greek Prime Minister noted, "all the messages are positive, the 10-year Greek bonds broke the 4% barrier and this marks a return to pre-crisis conditions." This momentum of good climate, according to Alexis Tsipras, needs the help of everyone, including the banks, so that this betterment is felt also by the society.
He then asked the bankers to address the problems of non-performing loans in a responsible and effective way, a prerequisite for the closure of the 4th assessment. He drew the attention of banks in fulfilling their role, a crucial element for the economy.  Economy liquidity needs to be restored for the sake of viable firms as fast as possible so that households can be supported too, said Alexis Tsipras. 
The Greek Prime Minister commented on the former way of financing the market as, the current fulfillment of the role of the banks is due to the fact that large-scale debtors, have managed to bankrupt their Greece-based businesses, but although they themselves remain rich by having large deposits abroad.
The prime minister has asked to stop protecting large-scale debtors. "Take the big cases out of your drawers and  prioritise them accordingly. This will give the right message to society and build consensus on the effort to re-organise the banks' portfolios, Alexis Tsipras said. Go ahead and tell the truth. Defend yourselves and the banking system against media that produce fake news. Besides, you finance them. You should not tolerate the lies, the Prime Minister stressed, reminding bankers what responsibilities they have…/IBNA