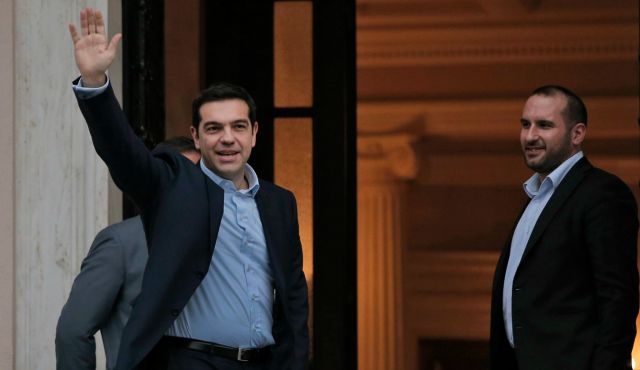 Athens, March 23, 2015/ Independent Balkan News Agency
By Spiros Sideris
The meeting with Angela Merkel in Berlin will not be "pressured" by the negotiations and this is important as the two sides will be able to discuss the major issues plaguing Europe, says in the Sunday's edition of the newspaper "Kathimerini", Prime Minister Alexis Tsipras ahead of his meeting with the German Chancellor.
Tsipras also points out: "This is no time for celebration, but for work – hard work. We negotiate, but also govern. We discuss, but also legislate. We have already begun reforms, trying not only to bring the country to normality, but to win lost years.
"We have a unique opportunity to promote changes that previous governments did not dare, either because they had commitments with powerful interests or because they did not have the support of the people. It's time to change the country and it depends only on us – the government".
The issues to be discussed
Matters relating to the financial crisis, bilateral relations in political, economic and diplomatic level, the state of the EU and regional issues will be the focus of the talks bewteen Tsipras and Merkel in Berlin.
Government sources in Athens, told AMNA that after the 7-day meeting in Brussels the climate in both capitals has calmed and so the two leaders will be able to discuss on all subjects and without pressure.
The program of the visit
Alexis Tsipras is expected to depart at 11 am Monday from Athens. At 17:00 (18:00 GMT+2) he will be greeted by an honourary contingent outside the Chancellery and then the Prime Minister and Merkel will be have a meeting.
At 19:00 (20:00 GMT+2) there will be statements and they will answer to questions from media representatives.
Immediately after that, there will be a working luncheon, which apart from two leader will also be attended by five partners from each side.