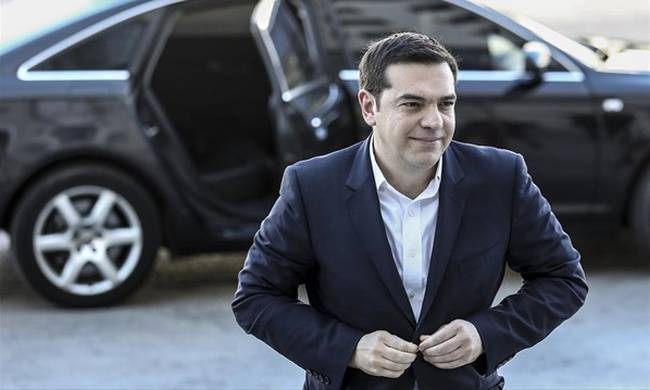 Athens, February 3, 2016/Independent Balkan News Agency
By Spiros Sideris
Greek Prime Minister Alexis Tsipras will be in London Thursday, February 4, for the Donors Conference for Syrian refugees.
According to government spokeswoman Olga Gerovasili, in the official press briefing, the Prime Minister will have a bilateral meeting with German Chancellor Angela Merkel, as well as other bilateral meetings, in addition to a pentalateral meeting with the German Chancellor, the Austrian Chancellor Werner Faymann, the Dutch Prime Minister Mark Rutte, the European Commission vice-president Frans Timmermans and the Prime Minister of Turkey Ahmet Davutoglu.
As she noted, the government's participation in this meeting will confirm the central role Greece has achieved in the management of the refugee crisis, while stated that what's important is not simply to address the issue of the refugee flows, but the causes of the crisis themselves.
Referring to the refugee crisis, she said that "at the summit on February 18, the Prime Minister will not be apologizing – as Greece will have fulfilled all its obligations – but will throw the ball to those who are not consistent".
Will accompany the Prime Minister to London, the Minister of State Nikos Pappas, and Deputy Foreign Minister for EU Nikos Xidakis issues.
According to information of the Independent Balkan News Agency (IBNA), there might be a debate on the Cyprus problem between Ahmed Davutoglu and David Cameron, following the contacts of the Greek Prime Minister with President Nikos Anastasiades in Cyprus, in the margins of the Greece-Cyprus-Israel trilateral summit in Nicosia last week, something however the government spokeswoman strongly denied responding to a relevant question by IBNA.