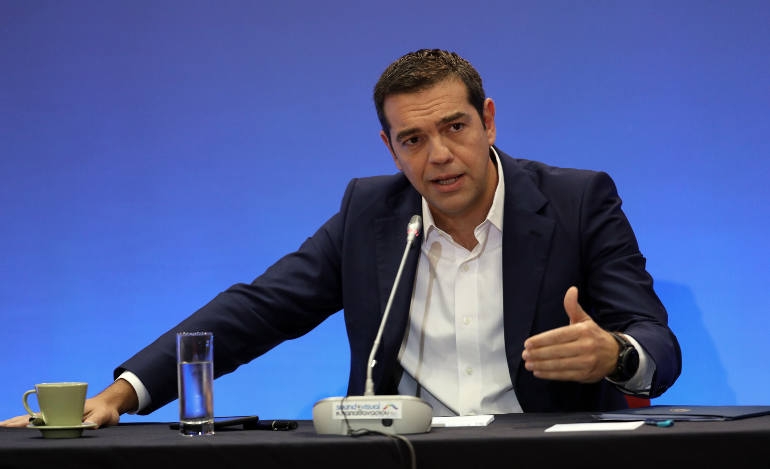 Alexis Tsipras will attend the World Health Organization General Assembly on 12 September, following an official invitation by the Regional Director for Europe of WHO Dr Zsuzsanna Jakab.
The reason for the invitation, according to IBNA information, is that the Greek Prime Minister is leading a reform effort in Greece that concerns the universal access of the population to Health and Primary Health Care and the upgrading of public health structures.
Indeed, these are the axes outlined both in the UN Roadmap for Sustainable Development 2030 and in the WHO Europe 2020 Health Plan.
WHO, which is divided in regions, includes 53 countries in the regional office of Europe, not only European but also countries such as Kazakhstan, Azerbaijan etc, and is based in Copenhagen.
Greece's relations with the WHO are particularly upgraded in recent years, with its recent involvement as a technical adviser in the creation of Primary Health Care structures and the upgrading of public health policies. What's more, the agreement to set up a WHO office in Greece is due in the coming days.
Alexis Tsipras will speak as an official WHO guest and will also meet with WHO Head, Dr Tendros.
Greece's attendance at the summit is particularly upgraded as there will also be an intervention by Minister of Health Andreas Xanthos at a working lunch at Ministerial level on mental health and drug issues.
What's more, the Greek secretary general for Public Health, Giannis Baskozos, will represent the Greek Ministry of Health in roundtable debates on immunization of populations, particularly those relating to the protection of refugees and migrants, antimicrobial resistance and national co-operation models with the WHO.
On the sidelines of the WHO General Assembly, the Greek Prime Minister will have a meeting with his Hungarian counterpart Viktor Orban, in which they will discuss bilateral relations, regional and international issues, the future of Europe, the dialogue of the Balkan countries with the Visegrad Group, and the developments in Western Balkans.
Finally, the Mr Tsipras will meet with associations of the Greek diaspora in Hungary./IBNA