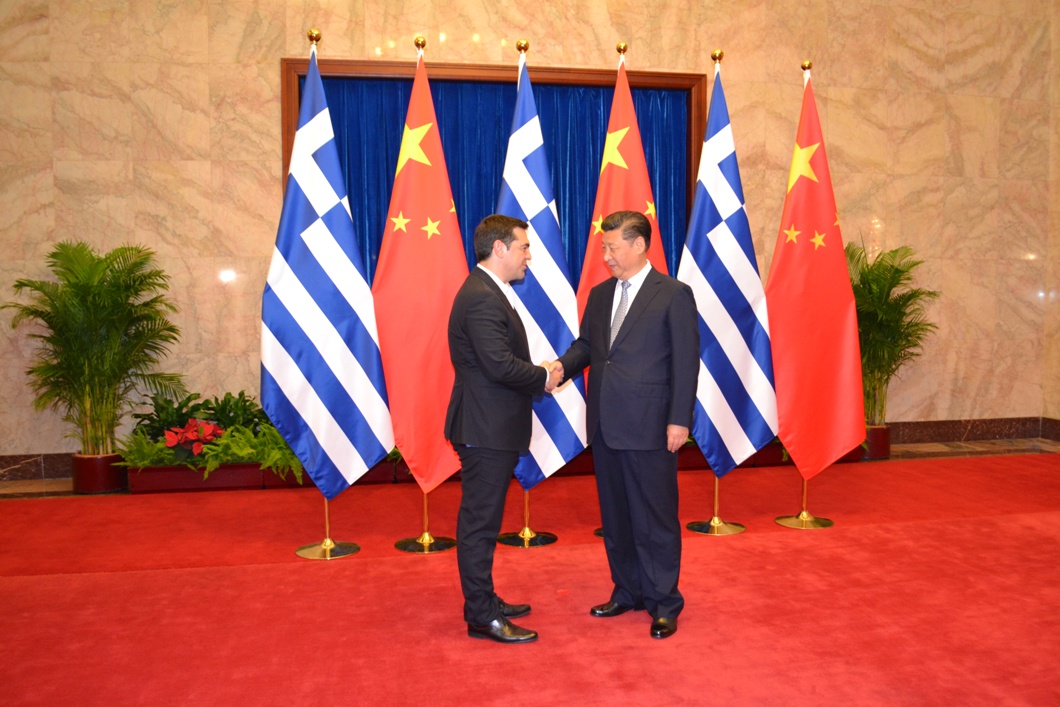 Greek Prime Minister Alexis Tsipras will visit Beijing to take part in the "Belt and Road Forum" to be held on 14 and 15 May.
The opening ceremony for the forum will be held at China's national conference centre on Sunday, May 14 and a high-level dialogue will then ensue. On Monday, May 15, there will be a round table discussion with two sessions and a working lunch at Yanqi Lake, a Beijing suburb.
According to IBNA information the Greek Prime Minister will have meetings with both state and political leadership of China as well as entrepreneurs. He will also participate in events taking place in the Chinese capital, since 2017 marks the year of China – Greece Cultural Exchanges and Cultural Industry Cooperation.
According to IBNA information there are intense discussions in China that the Greek delegation will be pleasantly surprised with the signing of investment projects following Tsipras' very successful trip in Beijing and Shanghai in the summer of 2016.
The Ministries of Finance and Development, Digital Policy, Telecommunications and Information, Education, Research and Religious Affairs, Foreign Affairs, Culture and Sport, Agriculture, Tourism and EOT are taking part in the Greece – China year.
During the first meeting between representatives of the two countries but also during a meeting of  representatives of the Greek Ministries a framework of actions to be implemented during the Hellenic-Chinese Year was discussed by focusing on culture as the basis for a holistic approach that promotes synergies and parallel events aiming to promote cooperation between the two countries as well as Greece's image in China./IBNA