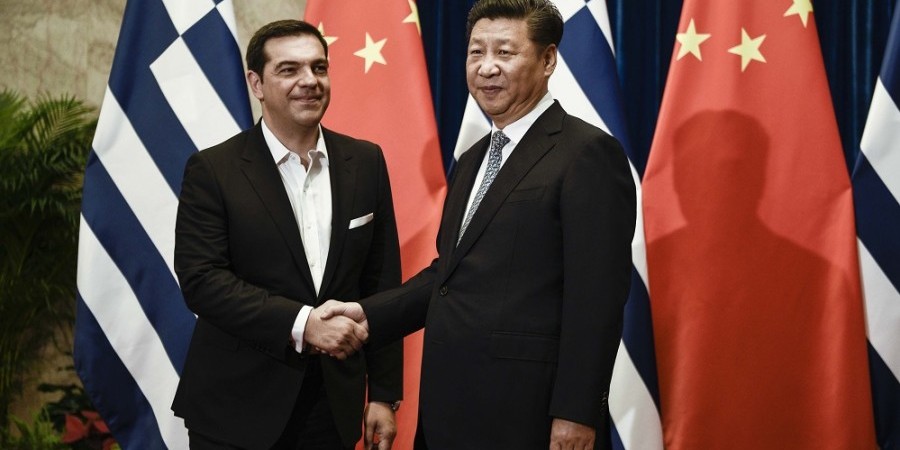 Greek Prime Minister Alexis Tsipras will be in Beijing in 25-27 April 2019 to participate in the 2nd One Belt One Road Forum in Beijing. Alexis Tsipras also participated in the first Forum held on 14-15 May 2017 in the Chinese capital, where 29 state and government leaders, 130 state delegations and 70 international organizations attended.
On the sidelines of the 2nd One Belt One Road Forum, Alexis Tsipras will have significant contacts with the Chinese political leadership, as well as with Chinese businessmen. The aim is to strengthen bilateral cooperation, attract more investment, and settle disputes that have arisen with some Chinese investments in Greece, such as Cosco.
Greece's participation in the 16 + 1 initiative formalized at the Dubrovnik Summit on April 12, 2019 is considered positive. For China, investing in Piraeus Port is considered to be of key importance for the implementation of the One Belt One Road economic initiative and this strengthens the position of Greece in the geopolitical chessboard.
In the 2nd One Belt One Road Forum, Chinese President Xi Jinping will welcome 37 Heads of State and Government, aiming to make more agreements under the Silk Road project.
"The strong presence of leaders and entrepreneurs in the forum is a proof of the project's leadership despite the multiple criticisms against it", said Chinese Foreign Minister Wang Yi last week.
Asean's 10 leaders, including Singaporean Prime Minister Lee Hsien Loong, will take part in the 2nd Forum, at the Beijing National Conference Hall, as well as at a roundtable of leaders at Yanqi Lake in Huairou suburb.
The other 27 leaders will include Russian President Vladimir Putin, Austrian Chancellor Sebastian Kurz, Greek Prime Minister Alexis Tsipras, Hungarian Prime Minister Victor Orban, Italian Prime Minister Giuseppe Conte, and Pakistani Prime Minister Imran Khan.
"We have to let the events speak for themselves", Wang Yi said when asked about the controversies and reactions that the agreements signed in this diplomatic and economic initiative of the People's Republic of China are causing. Also, this initiative has been accused, among other things, that it is burdening developing countries with unsustainable debt.
"Nearly 40 foreign leaders and more than 150 delegates come here, having already given through their parliament a vote of confidence in the roadmap of this initiative", he told reporters at a press conference at the Foreign Ministry.
According to figures released by the Chinese Ministry of Finance last week, the total volume of transactions between China and the One Belt One Road countries had surpassed USD 6 trillion from 2013 until the end of last year, while China has so far had foreign direct investments in these countries./ibna