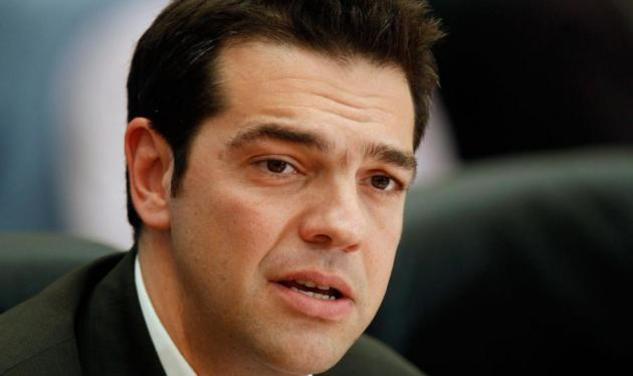 By Spiros Sideris – Athens
The assessment that the political climate at the European level is changing and that SYRIZA is the only political power capable of negotiate with the European partners for a better future for the greek economy states Alexis Tsipras, unleashing a new attack against the Samaras government, saying that "instead of demanding the relaxation of the loop in its neck, it is asking for it to remain tight".
In an article in the "Journal Editors", the leader of the main opposition argues that "the troika model dies under the weight of the greek failure".
He openly blames Antonis Samaras that "rather than requiring the relaxation of this loop around the neck of Greece, he is asking for it to remain tight", moving along the "strategic of the good and obedient student, who not only does well in his class, but also tells on his classmates of teacher".
Meanwhile, he reproaches the government for the fact that, as he says, instead of "leading the race in Europe for the necessary policy change, brandishing the dramatic results of the program of internal devaluation, he shows remarkable persistence in the self-flagellation of the success story". According to Tsipras, "the strategy, which since 2012 has been chosen by Samaras, isolates the country from its natural allies in Europe who, albeit timidly, are claiming the basic conditions for the easing of austerity and collective development" and puts Greece opposite to the countries of southern Europe.
As stated in the article, "Greece today has all the potential to transform from a guinea pig of the crisis in a country that will bring a new hope in Europe, but also the moral and political right to shout to Europe: "That's far enough".
Tsipras also mentions that "the image of Greece is not that of 2010, as they all understand that the Greek people have suffered unjustly and has become the scapegoat".
In this context, he believes that now there is great potential for the country. "That's why Europe today listens to SYRIZA. It does not exorcise us. Moreover, institutional pillars such as the European Central Bank chaired by Draghi, have announced a series of unprecedented measures of quasi-quantitative easing", he says, speaking of measures that "when SYRIZA had proposed them, the Mr. Samaras and Mr. Venizelos were calling us radicals, who were placing Greece out of Europe".
According to Tsipras the european institutional framework enables the implementation of policy; It does not presupposes the implementation of memoranda, and is the context in which there is room for political negotiation between equal partners and not between lenders who demand and borrowers who implement.
The president of SYRIZA openly accuses the government that instead of pushing for the policy change, he sides with Berlin.