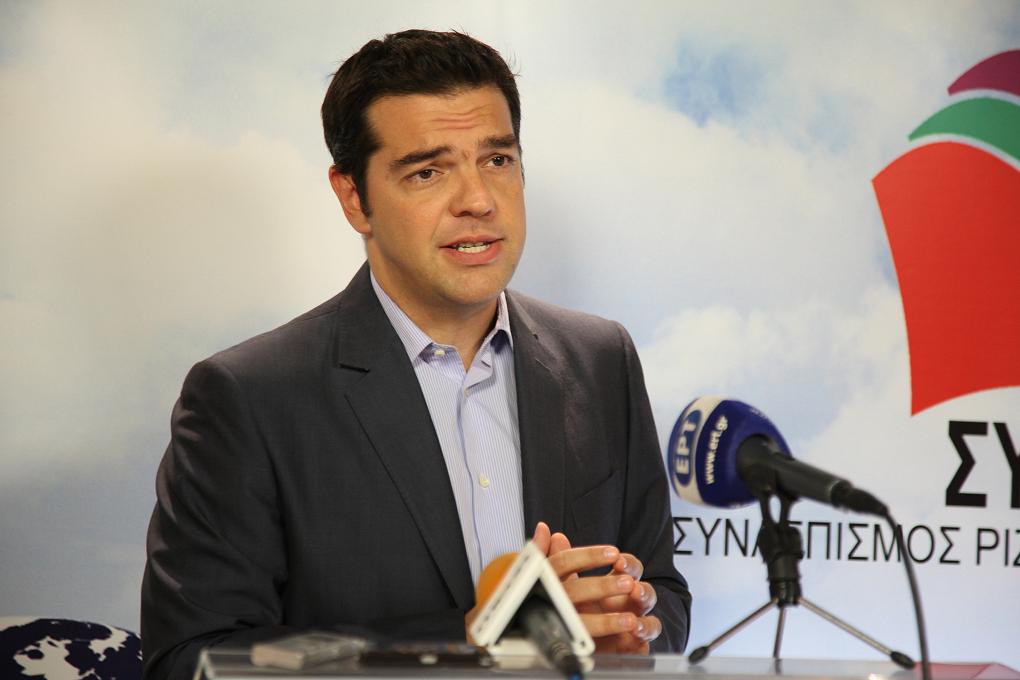 By Lefteris Yallouros – Athens
Greece's main opposition party leader Alexis Tsipras is scheduled to visit the 79th Thessaloniki International Fair (TIF) over the weekend.
Meetings have been set up between the left-wing SYRIZA leader and TIF-Helexpo management officials, unionists as well as visits to the Fair's pavilions.
Tsipras is scheduled to speak at a rally on Saturday evening and give a press conference at the city's Vellidis conference center at 1 p.m. on Sunday.
Following the prime minister's visit last week, Tsipras is set to deliver his own party's manifesto in what is seen as an opportunity to steer even further ahead of New Democracy in opinion polls.
Ahead of crucial presidential elections to be held in Parliament early next year, Greece could be heading towards an early general election. SYRIZA's strategy is to back nobody in the 2015 vote in order to force an early election in the event the necessary 180 votes to elect a President of the Democracy are be found.
One of the main challenges Alexis Tsipras will face at the press conference is tackling questions on how his party's program and pledges will be funded considering Greece's obligations stemming from the bailout memorandum of understanding.
The left – wing has continued to talk of providing electricity to those who cannot afford it; bringing back the 751-euros minimum wage; reinstating pensions; abolishing the unified property tax voted only recently by the government; not taxing incomes below 12.000 euros; creating 200.000 jobs (some party officials claim this could be done in the public sector); stop prosecuting those indebted to the state; dealing efficiently with non-performing loans in favor of the middle class and small-medium sized enterprises, etc.
Naturally, the party has been accused by coalition government MPs of populism and desperate vote mongering. For Alexis Tsipras, the TIF press conference is a perfect chance to silence critics and provide proof that his plan for the country has been well thought out and its cost has been realistically and logically calculated.
Since SYRIZA officials claim the above pledges are non negotiable and will be implemented from the first day the party is voted into power, the questions put to Alexis Tsipras at the Fair and – more importantly – the kind of answers he provides may prove crucial in SYRIZA's drive to come closer to power.