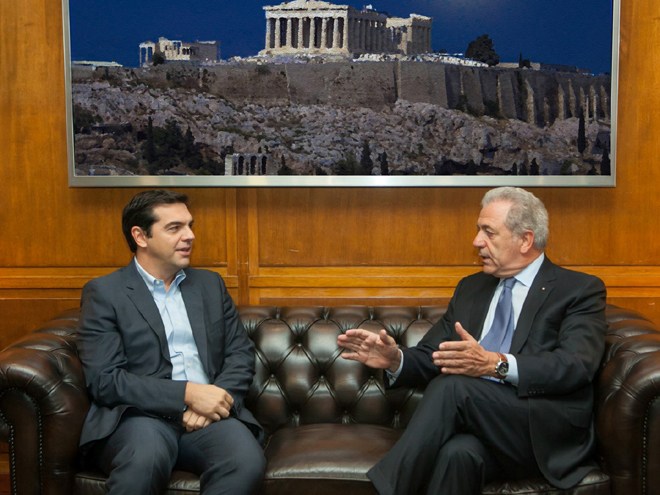 Greek Prime Minister Alexis Tsipras received European Commissioner for Migration, Home Affairs and Citizenship Dimitris Avramopoulos on Thursday in Athens, stating that his portfolio has become one of the most important in the European Union.
"Our country is on the frontline", the PM stressed and highlighted the importance to have achieved a common stance and position on this important issue, resulting in Greece founding much needed support regarding the refugee crisis.
Tsipras also noted that the crisis does not concern the countries of first reception alone, but the whole of Europe.
On his part, Avramopoulos said that the Commission's aim is to protect the Schengen zone at all costs, noting the existence of "some worrying trends", while warned that "if the Schengen zone collapses that will be the beginning of the end of Europe".
Avramopoulos praised Greece's contribution to handling the refugees' issue. "We are not at the same point as two years ago, things are now much better, but we must remain on alert", he noted./IBNA