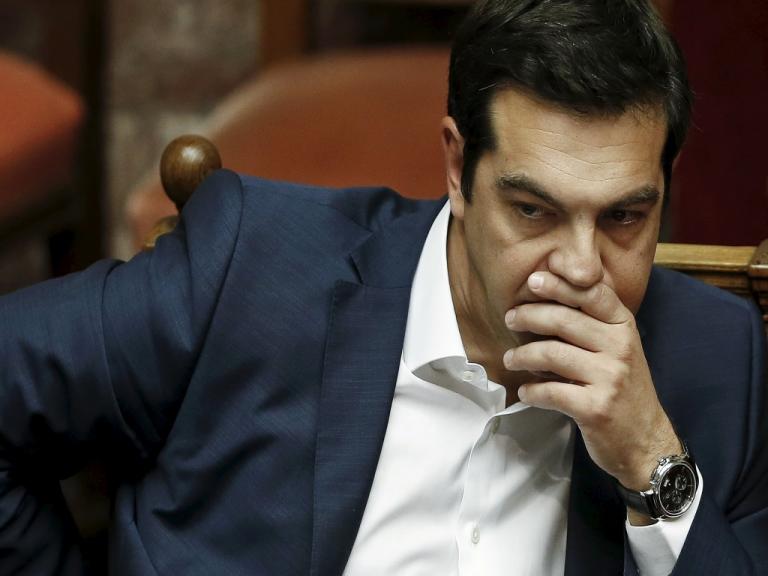 Government spokesman Dimitris Tzanakopoulos announced the composition of Greece's new government, following a cabinet reshuffle carried out by the Prime Minister on Wednesday evening.
Prime Minister Alexis Tsipras did not opt for a sweeping change of the government scheme, but made only a "corrective" reshuffle of his cabinet. Analysts wide expected more "corrections" to be made to the cabinet, however, all key ministers were kept on.
The most significant change made is the appointment of Yannis Dragasakis as Minister of Economy & Development in place of Dimitris Papadimitriou, who resigned earlier this week. Dragasakis retains his position as deputy Prime Minister.
Former Alternate Minister for Defense, Dimitris Vitsas, was appointed minister of Migration Policy, replacing the outgoing Yannis Mouzalas whose handling of the refugee crisis had come under fire by SYRIZA factions. The former leader of small party Democratic Left, Fotis Kouvelis, was appointed Alternate minister of Defense, in Vitsas' place.
SYRIZA MP for Ioannina, Meropi Tzoufi, was appointed deputy minister of Education, filling a post left vacant by the recent resignation of ANEL MP Costas Zouraris.
In the Labor Ministry, Thanasis Iliopoulos replaced Rania Antonopoulou as Deputy Minister.
Finally, Constantinos Stratis was appointed Deputy Minister of Culture & Sport.
The new members of the government will be sworn in on Thursday at noon.
Announcing the mini reshuffle of the cabinet, Dimitris Tzanakopoulos made clear that "the competences of the new deputy ministers and alternate ministers will be determined in coming days, while no other change is introduced to the government scheme".
Local media reports circulated rumors on Wednesday that this could be Tsipras' last cabinet reshuffle before he decides to call an early election by the end of the year, shortly after the expiry of the bailout program in August.
Deciding to maintain all the key government members – such as Finance Minister Euclid Tsakalotos, Alternate Finance Minister Giorgos Chouliarakis and Labor Minister Efi Achtsioglou –  in their positions, is seen as an indication of the importance Tsipras assigns to the successful conclusion of the bailout program and the goal of being granted debt relief./ΙΒΝΑ