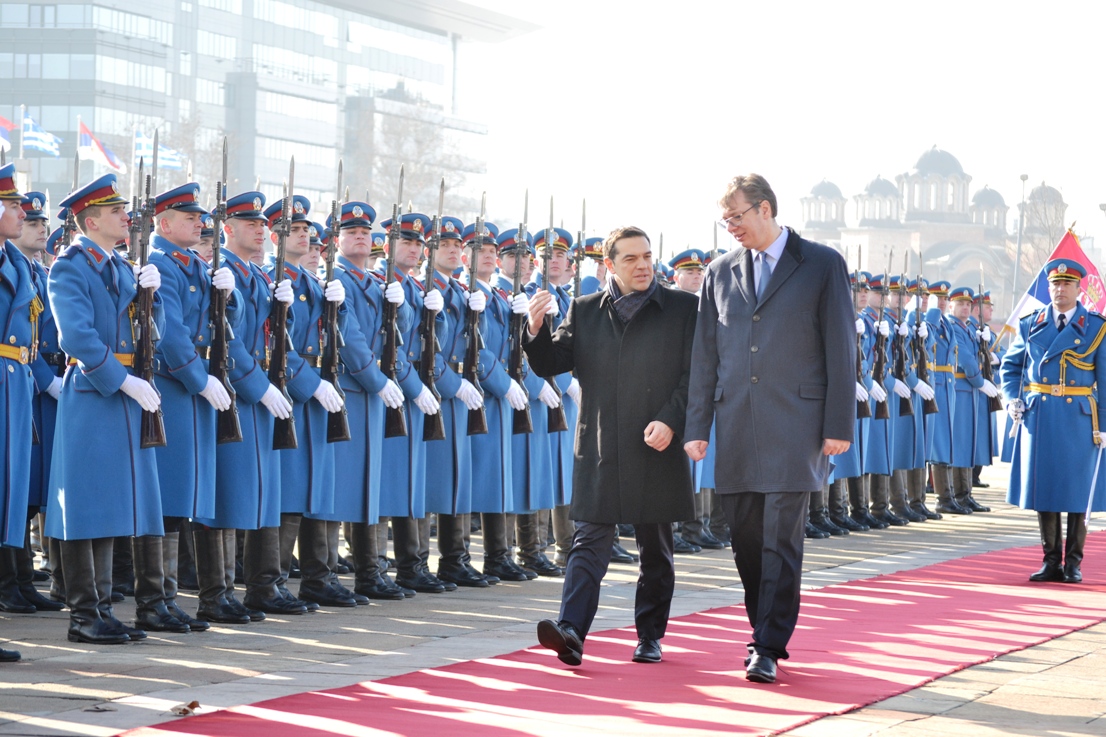 Greek Prime Minister Alexis Tsipras traveled to Belgrade directly from Israel, where he participated in the 5th Tripartite Summit of Greece, Cyprus, Israel in Beersheba on December 20, 2018.
In Belgrade the PM will participate in the Greek-Serbian Supreme Co-operation Council on December 21, while on 22 December he will participate in the 6th Quadrilateral Cooperation Council of Greece, Bulgaria, Romania and Serbia.
Alexis Tsipras is accompanied by the Minister of Citizen Protection Olga Gerovassili, Digital Policy Nikos Pappas, Transport and Infrastructure Christos Spirtzis, Deputy Minister of Economy and Development Stergios Pitsiorlas, Deputy Foreign Minister Markos Bolaris, Deputy Minister of Culture and Sports Giorgos Vassiliadis and the Secretary General of Energy and Minerals Raw Materials, Michalis Veríopoulos.
According to the schedule, Alexis Tsipras and Aleksandar Vucic will have a bilateral meeting on Friday in the framework of the Greek-Serbian Supreme Co-operation Council, where they will discuss bilateral and regional issues, with emphasis on the areas of economy, transport, infrastructure, interconnectivity, energy, security, culture and sports.
The Serbian press reports that other issues to be discussed will include the security situation in the region, following Pristina's decision to form Armed Forces, as well as the new conditions in the process of the normalization of the Belgrade-Pristina relations, due to the unilateral actions of the Kosovar Albanians and of the imposition of a 100% tax on Serbian products.
The agenda will also include the developments in the dialogue between Serbia-EU for its integration, the Cyprus problem, as well as issues related to the wider Balkan region.
After the private meeting of the two leaders, the works of the Greek-Serbian Supreme Co-operation Council will follow in the presence of the Ministers and government officials of the two countries.
Bilateral relations between Greece and Serbia are based on solid foundations that have been forged in the context of the historic ties between two countries, belonging to the same geographical neighborhood, which have shared common struggles over the years and have experienced parallel experiences and events. Relations between the two countries are also linked by a dense bilateral framework, which is confirmed and developed by regular high-level visits between the two countries.
On Saturday, December 22, the Greek Prime Minister will participate in the 6th Quadrilateral Cooperation Council of Greece, Bulgaria, Romania and Serbia./IBNA