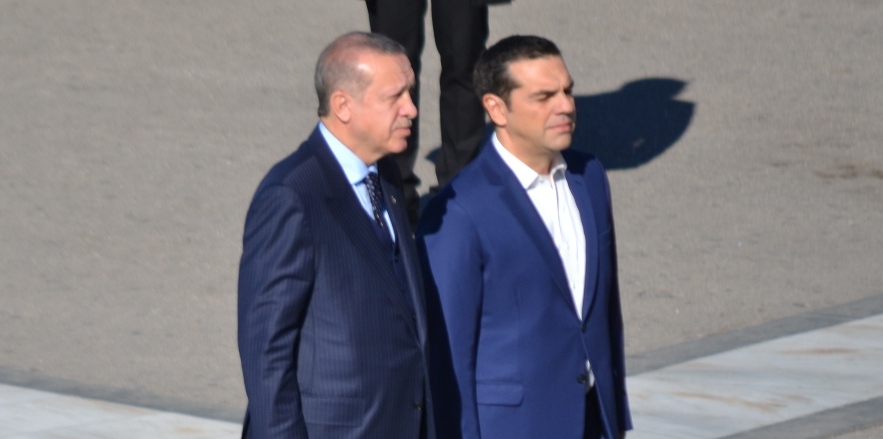 On February 5, according to IBNA, will materialize the official visit of Alexis Tsipras to Istanbul, accepting the invitation of the president of Turkey, Recep Tayyip Erdogan.
The initial planning was for the visit to last at least two days, which would include a visit of Alexis Tsipras to Imvros, but was canceled due to the bad weather conditions in the North Aegean and the tension of the last few days between the two countries.
For the above reasons, the official visit of the Greek Prime Minister to Turkey will only be for a day, to meet with Turkish President Recep Tayyip Erdogan and the Ecumenical Patriarch Bartholomew.
This is the fourth visit of the Greek Prime Minister to Turkey, as he has already visited Istanbul and Ankara on November 2015, Izmir on March 2016, and Istanbul on May 2016, for the UN Humanitarian Session.
According to IBNA's exclusive information, there are low expectations for visit of February 5, as evidenced by the small size of the Greek delegation to accompany the Greek Prime Minister.
At the meeting of Alexis Tsipras with Recep Tayyip Erdogan, bilateral relations are expected to be re-launched, while issues of importance for the two neighboring states will be put on the table, including the refugee issue, the Cyprus problem and the Euro-Turkish relations.
It may also be possible to discuss the realization of the Supreme Cooperation Council that is to be held in Thessaloniki and which has been postponed many times. The last Session took place on 8 March 2016 in Izmir./IBNA