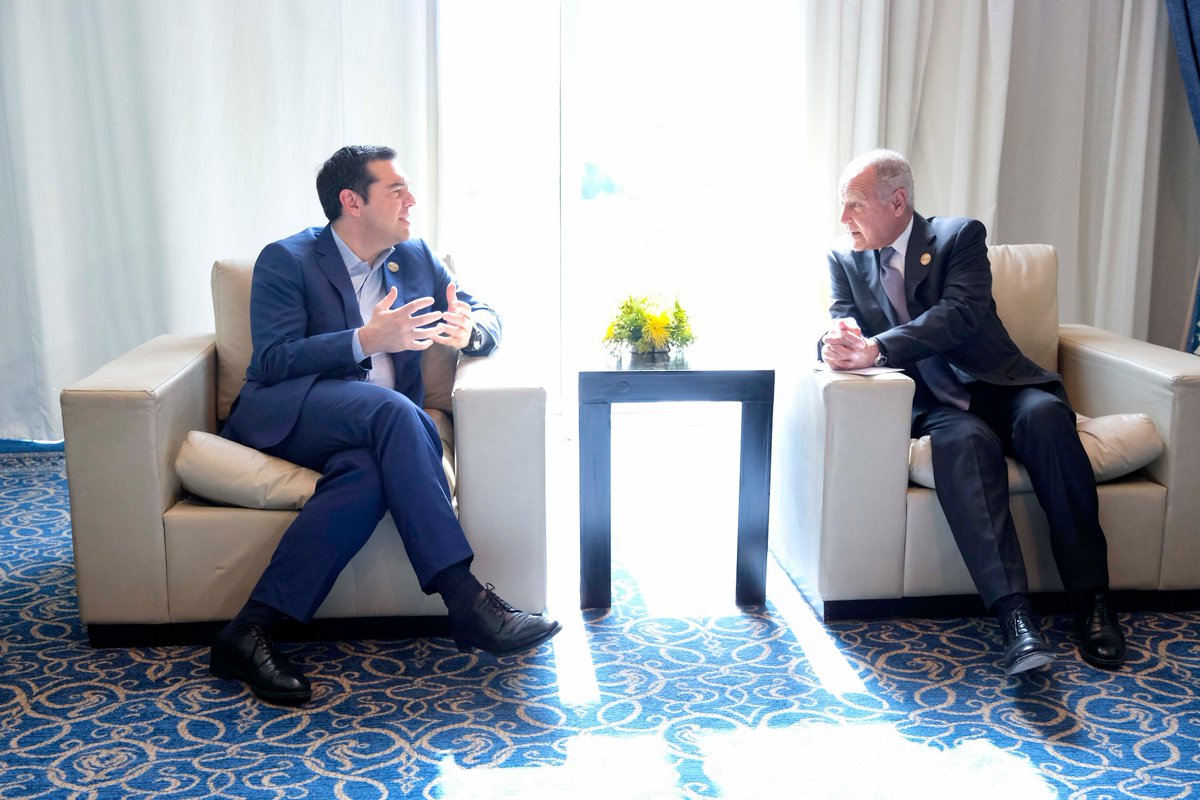 Sharm El-Sheikh correspondence Spiros Sideris
This morning, Greek Prime Minister Alexis Tsipras had a meeting with the Secretary General of the League of Arab States, Ahmed Aboul Gheit, on the sidelines of the 1st EU-League of Arab States Summit, Sharm El-Sheikh.
The Greek Prime Minister stressed that the EU-Arab world relations must be multi-level, both in addressing major regional challenges and in promoting a positive agenda in the economic and energy sectors.
The intensification of dialogue and cooperation between the EU and LAS and the role of Greece in this was also highlighted by Alexis Tsipras, who urged Ahmed Aboul Gheit to visit Greece to discuss the full specter of Euro-Arab relations.
The two men also discussed the crisis in Syria, which had a significant impact on Greece due to refugee flows, while Alexis Tsipras stressed Greece's readiness to play an active and constructive role in the country.
Regarding the Palestinian issue, the Greek Prime Minister reiterated Greece's commitment to the two-state solution and the creation of a Palestinian state, while the situation in Libya was also discussed.
On his part, the Secretary General of the Arab League Ahmed Aboul Gheit praised the Greek government's efforts to exit from the crisis, stressing to the Prime Minister that "you have showed the strength and character of the Greeks"./IBNA