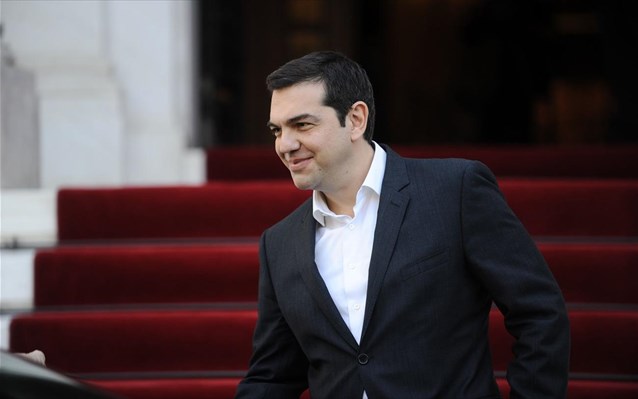 Prime Minister Alexis Tsipras will be in Brussels on Thursday to participate in a European leaders' summit that will officially discuss Trade, Migration and EU relations with Russia.
According to reports, the Greek PM will hold a series of talks on the sidelines of the summit with European leaders and EU officials including: Commission President Jean Claude Juncker, Commission VP Valdis Dombrovskis, German Chancellor Angela Merkel and French President Francois Hollande.
Tsipras will seek to exercise pressure for Greek debt relief talks to begin before the end of the year. The government defines debt relief not just in terms of short-term measures that can be implemented straight away but also defining medium and long-term ones that can be applied after the current bailout expires in 2018.
To this end, the government is in communication with US officials close to IMF Managing Director Christine Lagarde in an effort to understand the IMF's intentions vis a vis its participation in the Greek bailout program. This in turn will allow the government to anticipate the stance of the country's EU creditors in terms of debt relief talks.
According to local media reports, the Prime Minister has been assured by US officials that they will push for talks on Greek debt relief to begin before the end of 2016, despite German objections.
The call has gained support recently in European institutions too. Tsipras is therefore expected to approach the EU leaders' summit with a twofold strategy: his first objective would be to build support for the commencement of debt relief talks; his second aim is to convince counterparts that Athens is determined to complete the second bailout program review swiftly.
Greece says it wants the review concluded by the end of the year, eyeing its inclusion in the European Central Bank's quantitative easing (QE), an asset buying program it is now excluded from.
Athens has marked out a roadmap leading to a possible bond issue that includes a debt deal and the inclusion of Greek bonds in the ECB quantitative easing program./IBNA