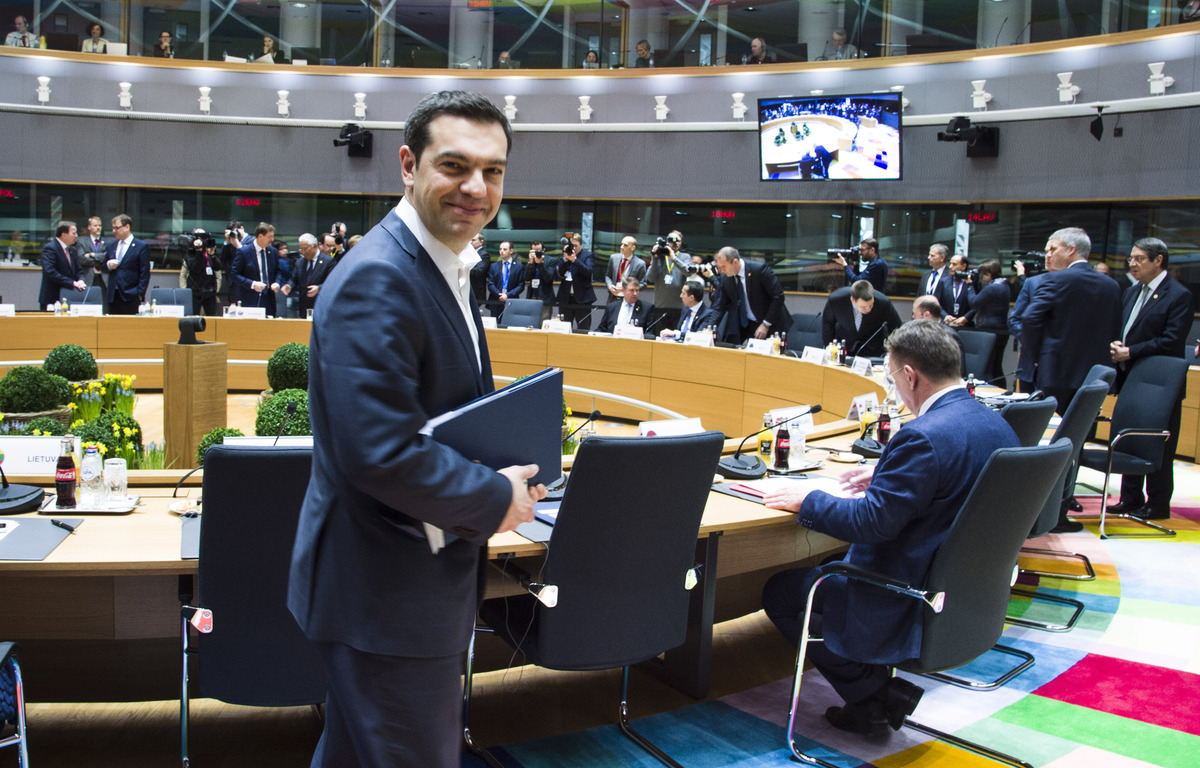 The Greek premier took the initiative at the EU Summit, that is taking place in Brussels, to talk about setting an agenda on a social Europe in practice, stressing the importance of social rights as a pillar of balance in the fiscal agreement. Alexis Tsipras also noted that the process of economic and fiscal policy co-ordination should include binding social objectives that should be part of the Summit conclusions.
According to the information, the proposal was supported by the Commission, France, Italy, Sweden and Portugal, and Germany said it might support it; the issue will be up for discussion, once again, at the European Council in March 2018. In this context, the Commission was committed to go back to the matter, with proposals for monitoring the implementation of the European Social Rights Pillar.
Regarding the refugee crisis, the Greek Prime Minister has dismissed Donald Tusk's note as unacceptable, saying that it not only hinders the management of refugee flows but jeopardizes the future of the EU as it undermines the notion of solidarity. He stressed that, for Greece, the fact that some forces wish to accommodate 200 or even 1000 people is not important but, what matters is that they insist on undermining the principles on which the EU is based.
Furthermore, Alexis Tsipras stressed that Greece has respected the EU rules and the sensibilities of other member states and respected European solidarity, although it disagreed with a number of policies in the economic field, such as austerity, as well as foreign policy with sanctions against third states. All Member States must do the same, today, to address this European issue.
On the subject of funding, Greece's PM agreed that financial tools should be redefined so as to make them more flexible, in order to respond to the current reality and to allow third countries to absorb them. The issue is not only to have more funds, but to integrate our goals into the migration issue in the EU foreign policy, the Alexis Tsipras noted.
As regards to the highly interested Europeans in the briefing on Erdogan's visit to Athens, the Greek Prime Minister stressed that developments on (the) migration (crisis) were one of the main reasons for inviting Erdogan to Athens, despite all disagreements at national and ideological levels.
He stressed that, in a region sinking into destabilisation, Greek-Turkish relations cannot be considered a bilateral issue. It is a matter of supporting the south-eastern European borders that are becoming increasingly important. European security and management of refugee and migratory flows are based on smooth Greek-Turkish relations.
At the same time, the security challenges in the Eastern Mediterranean create the need for a just and viable solution to the Cyprus problem even more urgent, on the basis of UN decisions and without Turkish guarantees.
"Therefore, the need for peace, respect for international law and co-operation in the Aegean and the Mediterranean is a European stake that, today, it is more important than ever."
The premier has asked to be supported, so that, in the coming months, Turkey stops breaching the international law in the Aegean with continued violations and entanglements, intensifies the so far positive co-operation in the framework of the EU-Turkey Agreement and continues the talks on the Cyprus issue, under the conditions set by the General Secretary of the UN…/IBNA
Photo (Library): Eurokinissi