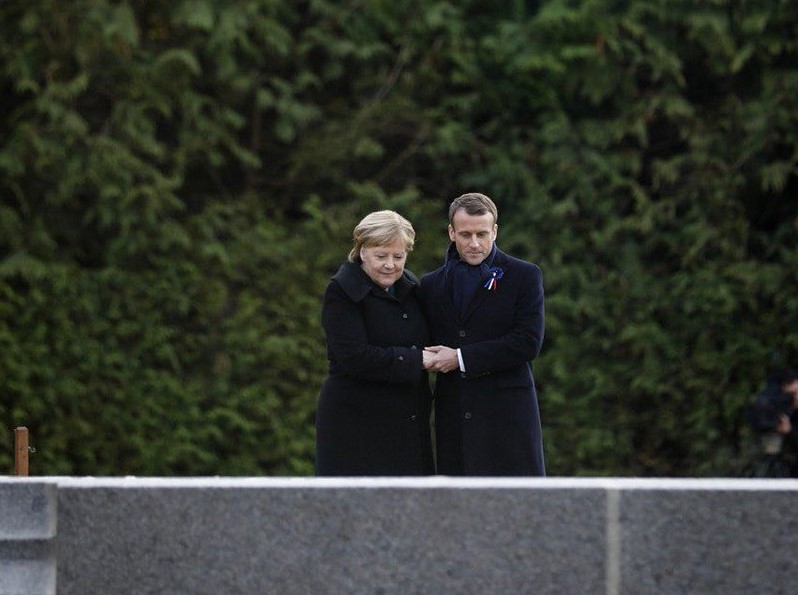 French President Emmanuel Macron is welcoming leaders from all over the world in Paris, who will participate in the celebrations of the 100th anniversary of the signing of the ceasefire that marked the end of World War I on 11 November 2018.
Greek Prime Minister Alexis Tsipras will arrive in Paris on Sunday, November 11, along with about 60 heads of state and government, including Donald Trump, Vladimir Putin, Angela Merkel, Recep Tayyip Erdogan, Jean Claude Juncker and others.
President Macron launched the anniversary celebrations of the "Great War" cease-fire in 2 regions, 11 districts and 17 cities in total, starting from Strasbourg where, in a symbolic movement of unity, he attended a memorial ceremony with German President Walter Steinmeier in the city's cathedral.
It is noteworthy that Emmanuel Macron did not fail to constantly invite citizens in the areas he visited, not to forget the lessons of the great and historic conflicts of the 20th century.
On Saturday 10 November, French President Emmanuel Macron and German Chancellor Angela Merkel attended the Rethondes clearing in Compiegne, where on 11 November 1918, in a wagon was signed the ceasefire of the First World War.
According to the program of events, a ceremony will be held for the centenary of the World War I truce, followed by a lunch from the French President to the Heads of States or Governments.
Early in the afternoon, the Paris Peace Forum will be inaugurated, while during the plenary session Alexis Tsipras will address the Forum./IBNA