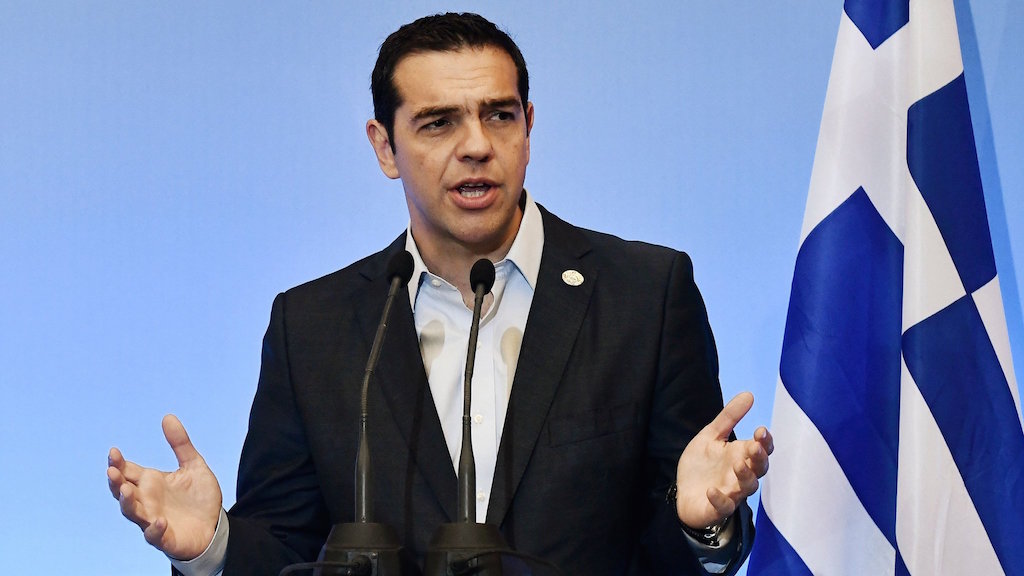 Alexis Tsipras will be in Brussels on Sunday, June 24, to attend the extraordinary informal meeting on immigration and asylum.
The extraordinary informal meeting was convened by the President of the European Council, Jean-Claude Juncker, in order to work together with a group of Heads of State and Government of the EU Member States interested in finding a solution to immigration and asylum issues, before the European Council Summit on June 28 -29 in Brussels.
According to information, the countries that will participate will be Germany, Austria, Italy, Spain, Greece and Bulgaria, as they are the countries that have been most burdened with acceptance, transit and reception of refugees. The Visegrad countries that oppose to European refugee-immigration policy will not participate in the informal meeting.
At the informal meeting is expected to take place an exchange of views on the management of refugee and migratory flows. According to Greek government sources, Greece coms to this meeting, setting out its standing position, emphasizing the need to revise the European asylum policy and to equitably allocate the burdens of the refugee crisis.
Alexis Tsipras is expected to emphasize that the issue is European and that is why it must be tackled with European rather than unilateral initiatives, with respect for international law and in cooperation with the countries of origin and transit.
At the end of the informal meeting, Alexis Tsipras will go on a two-day official visit to the United Kingdom, where he will have meetings with British Prime Minister Theresa May, Labor Party leader Jeremy Corbyn, Archbishop of Thyateiron & Great Britain, Mr. Grigorios, and will also meet with young Greek scientists working in London, at the Greek London Center.
Finally, shortly before returning to Brussels on Wednesday, June 27, to join the EU Summit, Alexis Tsipras will hold a speech at the London Business School./IBNA