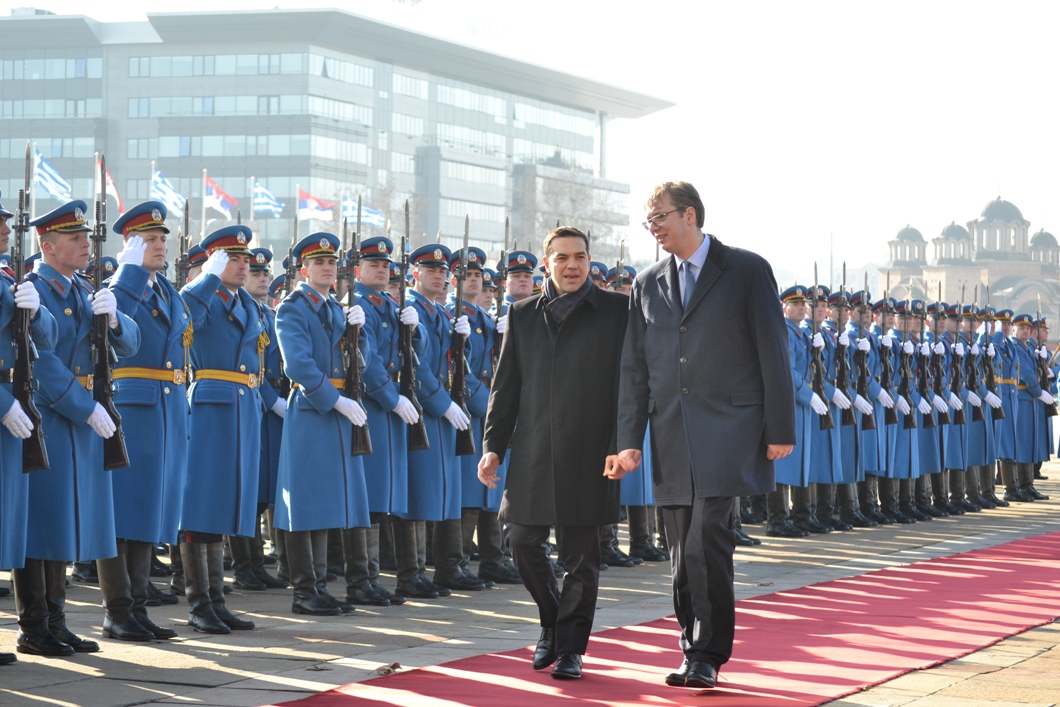 Greek prime minister Alexis Tsipras departed on Sunday for Belgrade where he will spend the Christmas holidays with his family.
Tsipras is paying a private visit to Belgrade, accepting Serbian President Aleksandar Vučić's invitation to host him and his family for the Christmas holidays.
According to Serbian diplomatic sources, the visit of Alexis Tsipras to Serbia for Christmas it is a very strong message, especially given that this is his first private trip abroad with the whole family since he became prime minister. The same sources told IBNA that the visit is a confirmation of the excellent bilateral relations.
The invitation of Aleksandar Vucic was given during Alexis Tsipras' visit to Belgrade, for the quadripartite Greece, Serbia, Bulgaria, Romania meeting on December 9, 2017. The two leaders had previously met three more times in 2017, in Belgrade in January for the official visit of Alexis Tsipras to Serbia, in Thessaloniki in July for the tripartite between Greece Serbia and Bulgaria and in Varna in October for the first fourpartite of Greece, Serbia, Bulgaria and Romania./IBNA