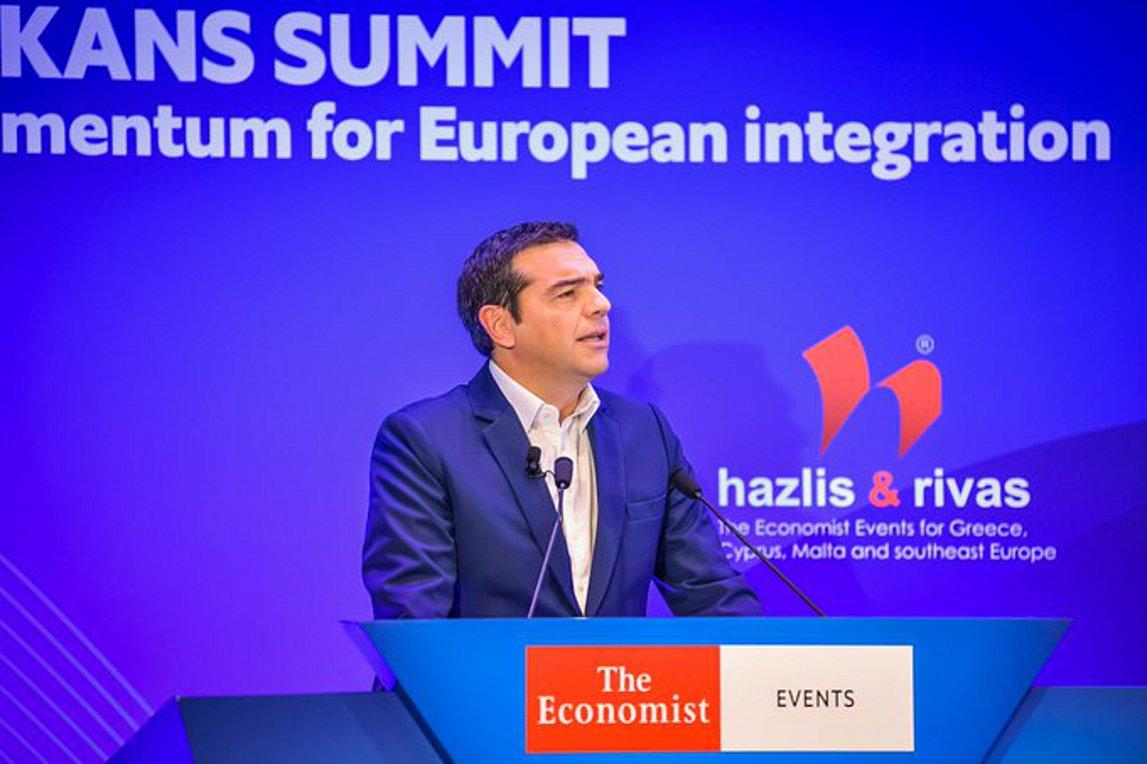 The kickoff of the accession process for North Macedonia constitutes a major issue of credibility for the EU
Alexis Tsipras, while in Skopje, emphasized the importance of commencing the accession process for North Macedonia. Speaking at the Economist conference, the former prime minister described as a "major issue of credibility" for the EU the step of giving the green light in order for the accession process to begin at the next European Council in mid-October.
During the "Western Balkan Summit – Reinforcing the momentum for European Intergration" seminar which included Zoran Zaev and Martin Schulz, the SYRIZA president referred to the Prespa Agreement as a crucial turning point for European and regional developments. "There have been great strides in implementing the Agreement, but more remains to be done", he said.
Speaking about the meetings and multilateral formats he has held as Prime Minister since 2017, he noted that "there was no other way than to revitalize the European perspective of the Western Balkans". He also stressed that Greece, through the Prespa Agreement, should pursue a leading role in the Balkans
Indeed, referring to the success of the Agreement, he remembered the words of Nikos Kazantzakis' hero, Alexis Zorbas who spent the last years of his life in the city of Skopje: "Freedom needs a little bit of madness so that you can at last cut the rope that binds you", he quoted, adding:" I don't know if Zoran and I had were crazy enough to move forward with the deal, but we certainly do not accept that our respect for history means that our countries must remain tied to the past, prisoners of the past ".
According to Alexis Tsipras, the Agreement on one hand symbolizes the victory of diplomacy over the forces of nationalism of inertia and national encirclement, and on the other hand affirms "the very essence of the European endeavor, which is to preserve and spread piece and wellbeing, while it also underlines the value of being brave enough to make bold progressive decisions, defying the political costs"./ibna